Indigenous activist Delilah Saunders was denied the possibility of having a liver transplant because she hasn't remained sober for six months, and that is discriminatory, says Amnesty International Canada. The province of Ontario requires liver recipients to not have had alcohol for six months because it says research shows that some alcoholics resume drinking after a transplant causing the new liver to fail.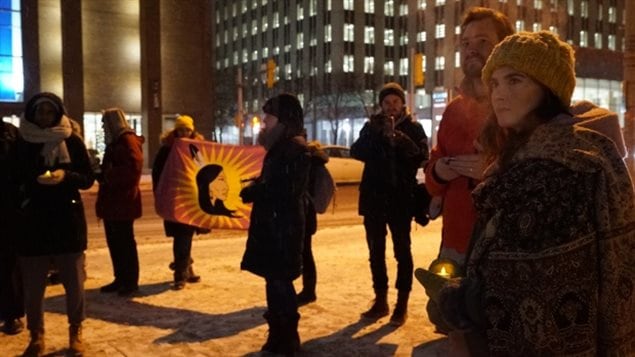 Not asking for special treatment
"The medical evidence actually, at best, seems to be inconclusive," says Alex Neve, secretary-general of Amnesty International Canada. "There's also medical evidence that demonstrates, apparently, that individuals who have had such a scare as to have come near death…when given that second chance through an organ transplant, that that is the remarkable turnaround moment that really helps them overcome their alcoholism. So it actually, does go both ways."
Neve says he is not asking for special treatment for Saunders, but that she only be given the same chance as anyone else to either get on a waiting list for a liver from a dead donor, or to be tested to see if she could benefit from one of the several people who have volunteered to give her part of their liver.
Listen
Sobriety rule constitutes discrimination, says Amnesty
The sobriety condition, Neve says, violates rules prohibiting discrimination against people because of their health status or disability. Alcoholism qualifies as both a health issue and a disability in Ontario.
Saunders had been sober for most of the six months prior to her liver failure, but had a drink after testifying at Canada's inquiry into murdered and missing Indigenous woman, specifically talking about her own sister's murder. After the murder in 2014, Saunders became a passionate advocate and outspoken activist on this issue others involving Indigenous rights.
Policy may be reconsidered
The latest update on Saunders' condition suggests she has improved a little and is being tested to see whether she is likely to recover without a liver transplant.
Meanwhile, CBC reports that health authorities are re-examining the requirement that people who need a liver transplant be sober for six months before receiving one.