Call it a heckuva way to end Canada's 150th birthday in the capital.
Ottawa set a dubious record overnight Wednesday.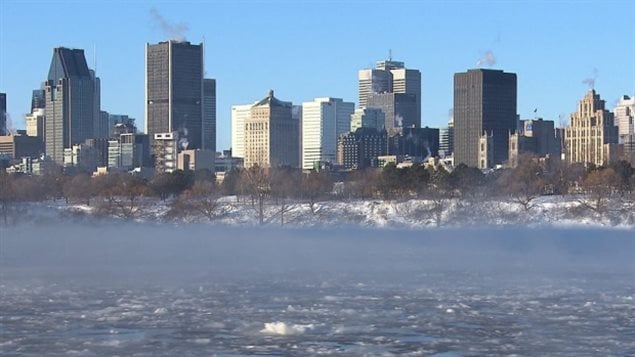 It ranked as the coldest capital city in the world with temperatures reaching a low of -29 C.
And that's just the temperature. The wind chill made it feel like -36 C.
Eat your heart out, Ulan Bator, Mongolia with your piddling -26 C.
Same to you, Astana, Kazakhstan (-13 C) and Moscow (2 C).
And like a sports team on a roll, this could go on for a while.
Environment Canada senior climatologist Dave Phillips expects the cold to last through the end of the year and into 2018.
"This cold air is like molasses: it fills all the nooks and crannies and it sticks there, and it's hard to get it out," Phillips told CBC News Network on Wednesday.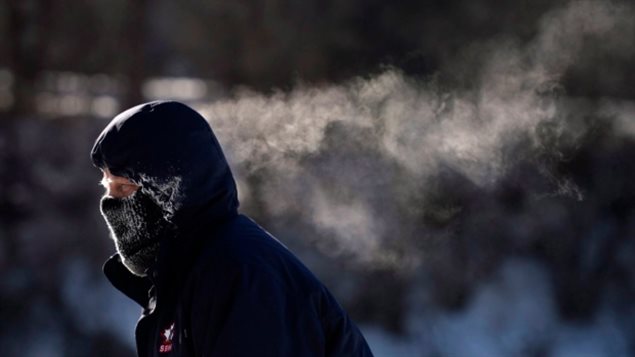 And it's not just Ontario and Quebec that are feeling the bite.
Extreme cold weather warnings remain in effect in Alberta, Manitoba and Saskatchewan.
Meanwhile, the cold air is pushing farther east into New Brunswick with temperatures predicted to drop to between -25 C and -32 C.
All this as the folks in Newfoundland and Labrador remained under wind and blizzard warnings.
Thankfully power has been completely restored in Nova Scotia following their Christmas night wind storm–the better to face the coming big chill that's working its way east.
The freezing temperatures appear to have claimed at least two lives.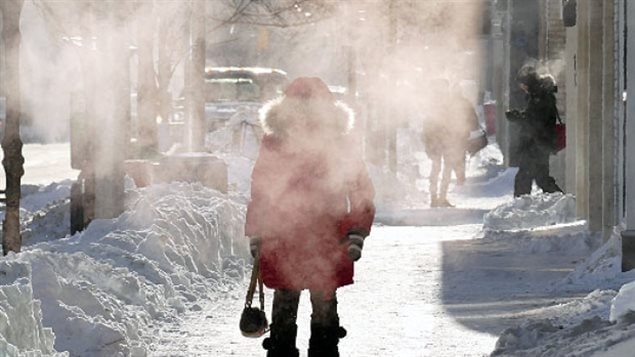 A Quebec City man is believed to have died from it earlier this week and a 77-year-old man died in Hamilton, Ont. from hypothermia Tuesday after leaving his vehicle following a crash.
Is the weather affecting Canadians in ways they never imagined?
Maybe.
Ontario Provincial Police say that two men from Simcoe, Ont. have been charged with causing a disturbance after getting into a fight while clearing snow.
Police say both men began arguing, which led to a physical confrontation as they were clearing freshly fallen snow.
Both were charged and are going to court.
Their names or ages were not released.
Police say they got the call from a concerned neighbour about 8:45 a.m. Christmas Day.
With files from CP, CBC, CTV, Toronto Star