Many Canadians love to watch figure skating and will be delighted to learn that the winners of multiple competitions, Tessa Virtue and Scott Moir, have been chosen to carry the flag at the opening of the Winter Olympics in South Korea in February.
The ice dancers won gold at the 2010 Olympics in Vancouver and silver in Sochi in 2014, they are three-time world champions and, on January 13, 2018, they won their eighth Canadian national title. They have also won the hearts of many Canadians.
Have a look at their dance at the Canadian Skating Nationals to see why.

YouTube/January 13, 2018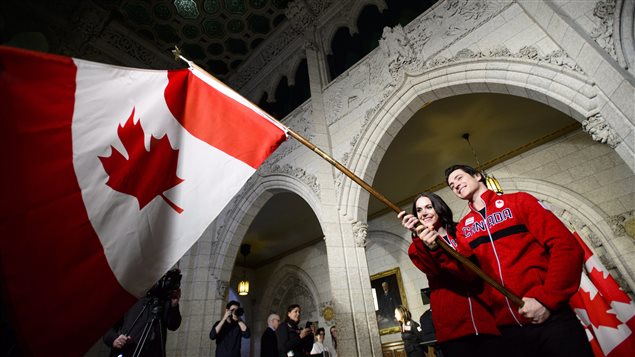 Not just a spectator sport
Skating is not only a spectator sport in Canada, it is also one many people participate in themselves. Skate Canada is an association for amateur figure skating in Canada and is one of the largest organizations of its kind in the world. While some Canadians figure skate, others play hockey or are speed skaters.
And there are casual skaters who just like to go around their local rinks or play an impromptu game of hockey. Many parks have two rinks for these two separate purposes.
You could say it's no coincidence that previous Olympic flag-bearers have been skaters too. In Sochi, hockey player Hayley Wickenheiser led the Canadian team and in Vancouver, it was decorated speedskater Clara Hughes.
Here's more about Virtue and Moir who have been skating together since they were children, courtesy YouTube.