The federal government missed its target to resettle 1,200 survivors of the ISIS campaign to target religious minorities in northern Iraq because of an extended airport closure in the region, CBC News reported Tuesday.
According to figures provided to CBC News from Immigration, Citizenship and Refugees Canada (IRCC), the department has issued just over 1,200 visas to government-sponsored survivors, but as of Dec. 31, 2017, only 981 had arrived in Canada, 81 per cent of them Yazidi.
Another 64 arrived through private sponsorship.
IRCC also confirmed there will be no additional applications for resettlement once the original group of 1,200 selected victims are resettled in Canada.
"While the department will not be receiving any new applications under this initiative, the remaining survivors of [ISIS] who are currently in process will continue to arrive in Canada in early 2018," IRCC spokeswoman Faith St. John told CBC News.
She said the intake was delayed due to travel restrictions that included a ban on international flights in and out of the Erbil International Airport, in the region where most Yazidis are located.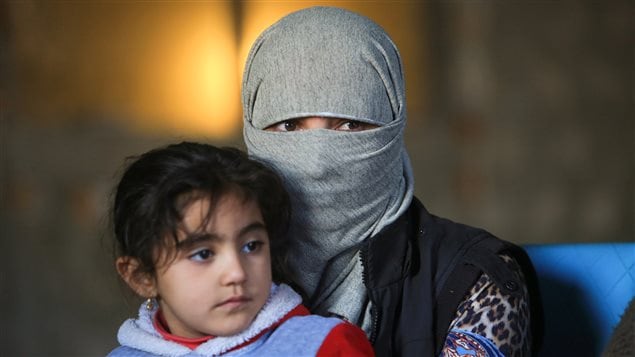 Iraq's aviation authority imposed the flight ban on Sept. 29, following a referendum on independence in areas controlled by the Kurdish Regional Government in northern Iraq. The Kurdish region voted overwhelmingly to secede from Iraq, sparking a crackdown by the central government in Baghdad.
The Yazidis are a Kurdish-speaking religious minority spread across northern Iraq and Syria, southeastern Turkey and Armenia. Their millennia-old religion has made them targets of religious discrimination and persecution for centuries.
Denounced as infidels and devil-worshippers, the Yazidis in northern Iraq were targeted by ISIS militants over the last four years. Thousands of Yazidi men were killed, while thousands of women and girls were carried off, bought and sold in slave markets, forced into sexual slavery, when ISIS forces overran their ancient homeland in northern Iraq in 2014.
IRCC said the flight ban following the Kurdish referendum caused delays because travel documents, exit permits and itineraries had been prepared based on the Erbil airport.
Arrangements to transport people from another airport required additional and different documentation, a process that took weeks and in some cases, months, St. John told CBC News.
Based on reporting by Kathleen Harris, CBC News