A worldwide survey has found the approval rating of U.S. leadership under Donald Trump has sunk nearly 20 points to 30, and Canadians' opinions of him dropped most among western countries.
Germany gets best rating
Germany replaced the U.S. as the top-rated global power in the world with a rating of 41 per cent. The U.S. rating was just below China's 31 per cent and just above Russia's 27 per cent.
Of Canadian respondents, 20 per cent said they approved of Trump's performance and 76 per cent said they disapproved. That was a drop of 40 per cent in Canadian approval of the U.S. leadership. The strongest approval rating came from the western province of Alberta, where 29 per cent had a good opinion of Trump. That province is a traditionally more conservative in its views and politics than much of the rest of the country.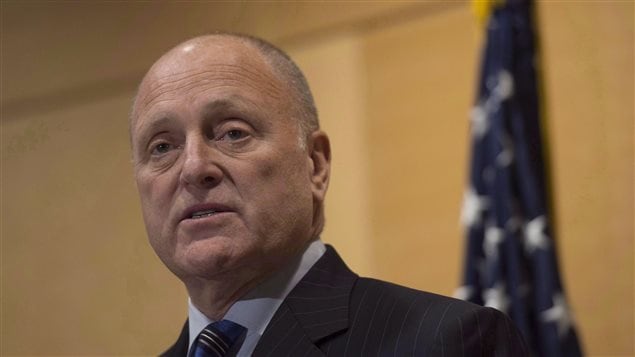 'This hurts a lot,' tweets former U.S. ambassador
Reacting to these results, former U.S. Ambassador to Canada tweeted "This hurts a lot.Our best friend Canada has been impacted by this administration's immigration policy, environmental policy and trade policy. But most important the language and style coming from (Trump) don't match up to Canadian values."
U.S. leadership lost approval among allies
Support for the U.S. leadership also suffered major losses among other NATO allies and trading partners. It gained among countries like Israel, Poland, Slovakia, Belarus, Liberia, Lebanon, and Iraq.
The Gallup poll was conducted among 1,000 people in each of 134 countries.