Pope Francis has changed Roman Catholic Church policy on the death penalty to say it is always inadmissible because it attacks the inherent dignity of all humans. The human rights advocacy group, Amnesty International is praising the pope for his decision.
Old policy called outdated
The policy was published in the Catechism which is the collection of official Catholic Church teachings. In the past, the catechism did not exclude capital punishment "if this is the only possible way of effectively defending human lives against the unjust aggressor."
Now, the catechism says there are other ways to protect the common good and the old policy is outdated.
Pope Francis has long argued the death penalty cannot be justified and he has made a point of visiting prison inmates on his foreign trips.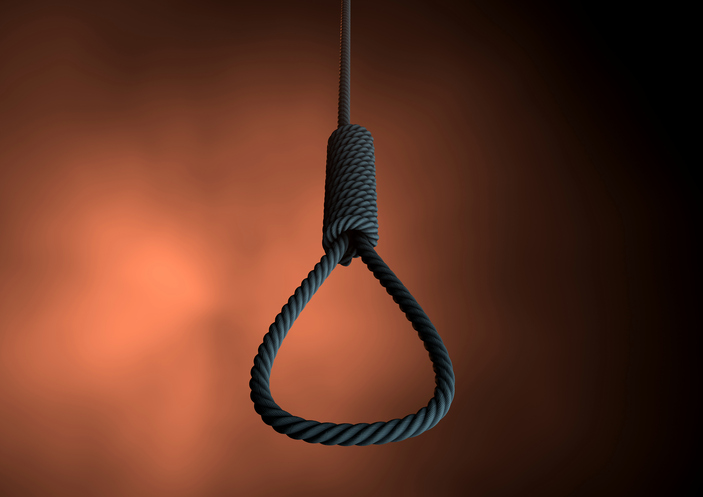 There have been no hangings in Canada since 1962. (iStock)
Stealing turnips used to be a hanging offence
Canada completely abolished the death penalty in 1998 but there have been no executions since 1962. One of first executions occurred in 1749 for the crime of murder. But before 1859 there were 230 offences that were punishable by death including stealing turnips and being found in disguise in a forest. By 1865 the only crimes still considered to be capital offences were murder, treason and rape. Hanging was the preferred method of delivering the sentence.
The drive to eliminate the death penalty began in 1914, but it was only in 1967 that legislators voted to apply a life sentence instead for murder except in cases where the victim was a police officer or a prison guard.
In 1976, legislators abolished hanging except for members of the Armed Forces found guilty of cowardice, desertion, unlawful surrender, or spying for the enemy. That too ended in 1998.
China has the most executions
The death penalty has been abolished in most of South America and Europe, but it is still in force in the United States and several countries in Asia, the Middle East and Africa.
Amnesty International has campaigned tirelessly to end capital punishment around the world. It says that more than 993 people were executed in 2015. Most executions took place in China, Iran, Saudi Arabia, Iraq and Pakistan – in that order.
Pope Francis is head of church for many Canadians
According to the 2011 census, there are 12.7 million Roman Catholics in Canada out of a total population at the time of 33.4 million. In April 2018, the government estimated the population to be 37 million.
With files from Canadian Press and Historica Canada.