Ice-Blog: Arctic sea ice – Is the minimum maximum the new normal?

If you blinked, you might have missed it. The confirmation came this week that the Arctic sea ice reached yet another all-time low this past winter. It came and went, without too much ado.
Maybe the excitement was just past. The maximum extent was actually reached on March 7th, but of course you can only be sure it is really not going to spread any further once it has definitely been retreating for some time with the onset of spring.
I was waiting for the NSIDC confirmation, but not with any doubt in my mind that it would tell us officially the maximum for this season would be a minimum.
The danger is a "so what?" kind of reaction, or resignation, with the feeling that nothing short of some kind of unprecedented experimental geo-engineering could save the Arctic summer sea ice in the coming years, as the world continues to warm.
Lowest on record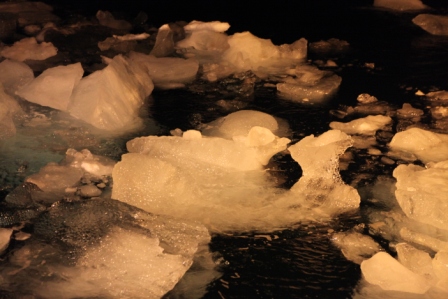 The National Snow and Ice Data Center (NSIDC), part of the Cooperative Institute for Research in Environmental Sciences at the University of Colorado Boulder, and NASA confirmed this week that Arctic sea ice was at a record low maximum extent for the third straight year.
It reached the maximum on March 7, at 14.42 million square kilometers (5.57 milion square miles). Since then, it has started its annual decline with the start of the melt season. Some time in September it will reach its minimum.
This year's maximum is the lowest in the 38-year satellite record. NSIDC scientists said a very warm autumn and winter had contributed to the record low maximum. Air temperatures were 2.5 degrees Celsius (4.5 degrees Fahrenheit) above average over the Arctic Ocean. Against the background of overall warmth came a series of "extreme winter heat waves over the Arctic Ocean, continuing the pattern also seen in the winter of 2015", NISDC said in a statement.
The air over the Chukchi Sea northwest of Alaska and the Barents Sea north of Scandinavia was even warmer, averaging around 9 degrees Fahrenheit (five degrees C) above the norm.
NSIDC director Mark Serreze said in his statement: "I have been looking at Arctic weather patterns for 35 years and have never seen anything close to what we've experienced these past two winters."
The winter ice cover was also slightly thinner than that of the past four years, according to data from the European Space Agency's CryoSat-2 satellite. Data from the University of Washington's Pan-Arctic Ice Ocean Modeling and Assimiliation System also showed that the ice volume was unusually low for this time of year.
Record summer melt ahead?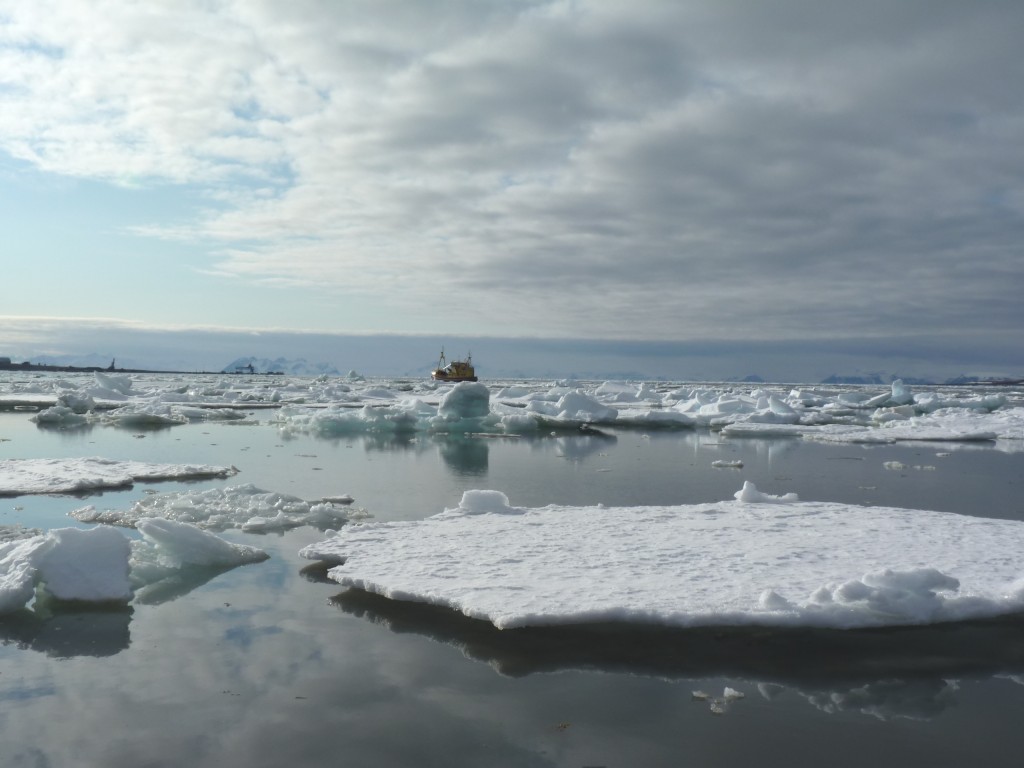 "Thin ice and beset by warm weather – not a good way to begin the melt season,", said NSIDC lead scientist Ted Scambos.
A low maximum does not necessarily mean the minimum to be measured in September will also be a record low, as it depends on summer weather patterns. But Julienne Stroeve from NSIDC and professor of polar observation and modeling at the University College London said "Such thin ice going into the melt season sets us up for the possibility of record low sea ice conditions this September".
"While the Arctic maximum is not as important as the seasonal minimum, the long-term decline is a clear indicator of climate change", said Walt Meier, a scientist at the NASA Goddard Space Flight Center Cryospheric Sciences Laboratory and an affiliate scientist at NSIDC. Iceblog readers might wonder if that is stating the obvious, but given the attitudes of the US administration, you can't take anything for granted.
The September sea ice measurements began to attract attention in 2005, when the ice extent first shrank to a record low over the period of satellite observations. It broke the record again in 2007 and in 2012. There used to be little interest in the maximum extent of the Arctic sea ice at the end of winter. I can remember reading with concern and writing a piece about the maximum extent also reaching a record low in 2015.
NOAA (climate.gov, "science & information for a climate-smart nation"!) said in its statement:
"Arctic sea ice extents have followed a steady downward trajectory since the start of the 21stcentury – at the same time global temperatures have reached new record highs. Betides setting multiple record low summertime minimum extents, Arctic sea ice began to exhibit a pattern of poor winter recovery starting around 2004."
Living on thin ice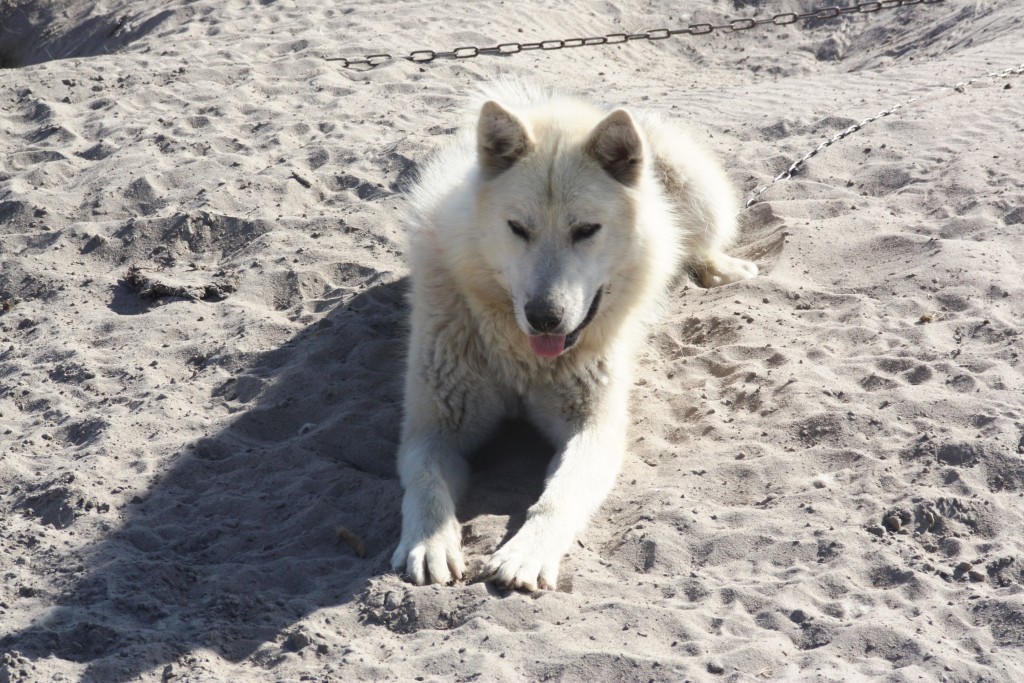 I remember an expedition to Alaska in 2008, when locals at Barrow told me about their personal experiences of the sea ice becoming thinner and less dependable. Some years later I heard similar reports from people in Greenland, who were selling their sled dogs and buying boats in preparation for changing from ice to open water fishing. The data backs them up.
Yereth Rosen, writing for Alaska Dispatch News, draws attention to the problems of continuing to collect that data. She quotes NSIDC's Serreze:
"Just how well the center will be able to track sea ice in the future remains unclear. No new satellite is expected to be in place until 2020, and there are concerns about potential interruptions in the record that goes back to 1979… We're at a situation where the remaining passive microwave instruments up there are kind of elderly. If we have satellite failures, we could lose that eye in the sky".
Now there is a worrying thought.
Against the background of budget cuts proposed by the Trump administration, that – to put it mildly – does not regard tracking climate change as a high priority – scientists are understandably worried about the future of scientific research on climate and environment related issues.
Method in the madness?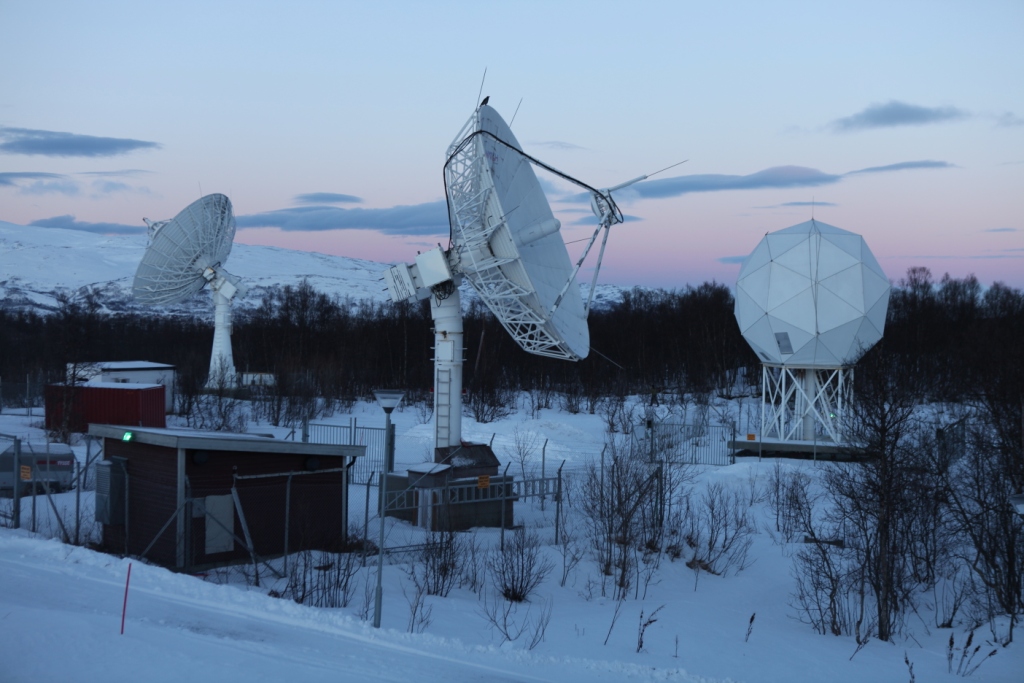 Without reliable continuous satellite data, it would be much harder to track how climate change is affecting the polar regions, the ocean and our planet in general. This may well be the intention of climate-change deniers behind the scenes. But climate change itself will not go away – and the impacts will be increasingly evident.
Tim Ellis, writing for Alaska Public media, quotes Serreze as saying the polar ice cap will not last long if the region continues to warm at this rate.
"We are on course sometime in the next few decades, maybe even earlier, to have summers in the Arctic where, you go up there at the end of August, say, and there's no ice at all."
"The view from space in the fall of around 2040" , he went on –  assuming we still have satellites to take the pictures – "will be of a blue Arctic Ocean, aside from some scattered icebergs and clusters of pack ice".
I don't know about you, but I find that a rather depressing thought.
Implications for the rest of the globe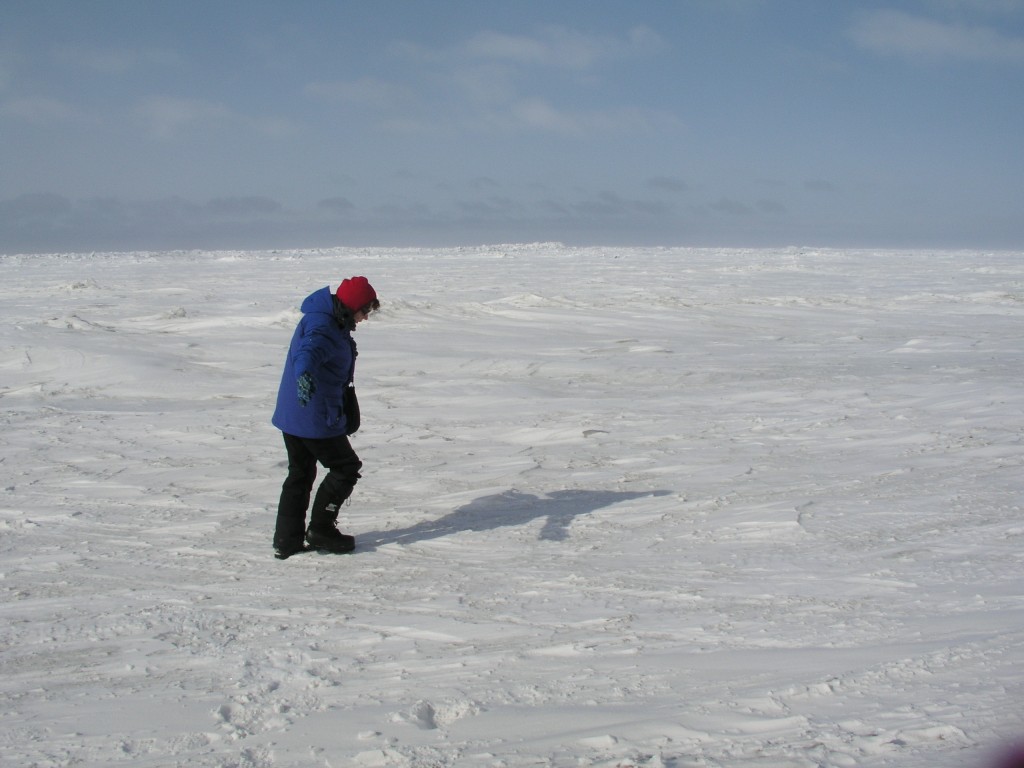 Andrea Thompson, for Climate Central, writes "even in the context of the decades of greenhouse gas-driven warming, and subsequent ice loss in the Arctic, this winter's weather stood out."
She also reminds us of the global impacts of a warming Arctic and decline in sea ice:
"The Arctic was one of the clear global hotspots that helped drive global temperatures to the second- hottest February on record and the third-hottest January, despite the demise of a global heat-boosting El Nino last summer."
This week the UN's World Meteorological Organisation (WMO) said 2016 had been the hottest year ever recorded, and that the record-breaking heat had continued into 2017, sending the world into "truly uncharted territory".
"The dramatic melting of Arctic ice is already driving extreme weather that affects hundreds of millions of people across North America, Europe and Asia, according to emerging research", Damian Carrington writes in the Guardian.
On March 15th, Carrington published an article entitled "Airpocalypse smog events linked to global warming", referring to extreme smog occurrences in China.
Optimism – the only way to go?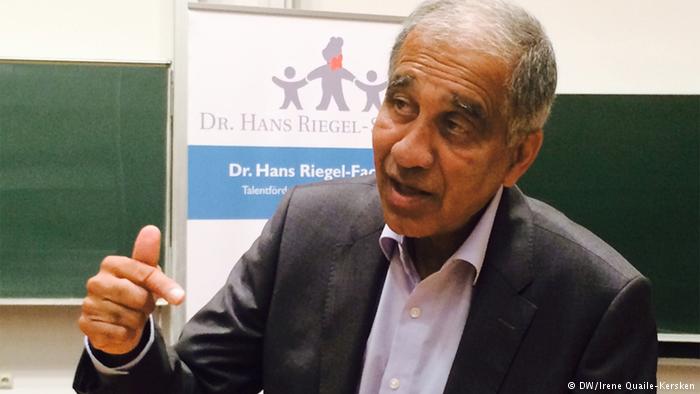 This week I interviewed German oceanologist and climatologist Mojib Latif. I wanted to find out whether the highly unusual extreme rainfall and flooding happening in Peru could be explained by natural cycles or was likely to be a climate change impact which could reoccur. You can read the interview here or listen to it on my Living Planet show this week online or on soundcloud.
The professor stressed that the scientists are baffled, because it is not really the time for an el Nino, although this seems to be a "coastal el Nino", driven by exceptionally warm water off the coast. Of course he is reluctant to attribute any single event to climate change. He stated unequivocally, though, that the warming of the ocean worldwide was absolutely inexplicable without anthropogenic CO2 emissions, that this is all in line with climate models and that we should all be preparing for an increasing number of increasingly extreme weather events, as the world warms.
He says the governments of the world (apart perhaps from the new US administration) are in no doubt that climate change is happening and they need to halt it. But they have so far failed in their attempts.
When I asked Professor Latif if he still felt optimistic, he told me we really had no other choice. While critical of the lack of government action, he is convinced the world will realize that renewables are ultimately far superior to fossil fuels and will ultimately prevail. The question is whether that will happen in time. As far as the Arctic summer sea ice is concerned, I have to go with a Scots expression: "A hae ma doots".


Related stories from around the North:
Canada: Climate-driven Arctic permafrost thaw will dramatically alter northern landscapes: study, Radio Canada International
Finland:  Winds challenging Finland's icebreakers despite record low Baltic ice, Yle News
Greenland:  Arctic summer sea ice cover could disappear with 2C temperature rise, Blog by Irene Quaile, Deutsche Welle
Norway:  January sea ice extent at record low in Barents and Kara seas, The Independent Barents Observer
Russia: 2016, warmest year on record in Russian Arctic, The Independent Barents Observer
Sweden: Sweden's glaciers are melting away, Radio Sweden
United States: Arctic sea ice reaches record-low maximum extent for 3rd winter in a row, Alaska Dispatch News