The Bank of Canada has honoured Queen Elizabeth II, the longest reigning British monarch. This week Her Majesty's reign surpassed that of her great-great-grandmother, Queen Victoria.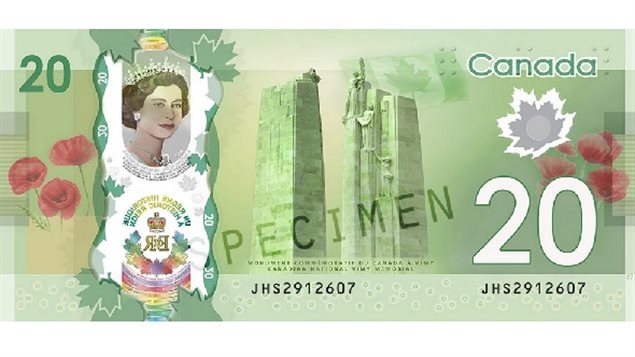 A new special commemorative banknote was released on Thursday at a ceremony at the Governor-General's residence in Ottawa, the Canadian capital.
The new $20 banknote is a variation on the current one which already features an image of the Queen but with one distinct difference: its large window contains a range of special design elements, including a portrait of Her Majesty wearing a crown (tiara) for the first time on a Canadian bank note.
The portrait is based on a 1951 image by renowned Canadian photographer Yousuf Karsh – the same photograph that inspired the portrait engraving of the Queen, without the crown, for the 1954 Canadian Landscape series of bank notes and the 1967 commemorative note celebrating Confederation. Since her accession to the throne in 1952, an image of Her Majesty has appeared on every series of Canadian bank notes.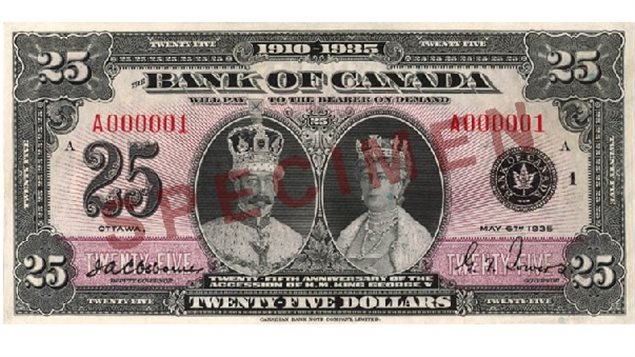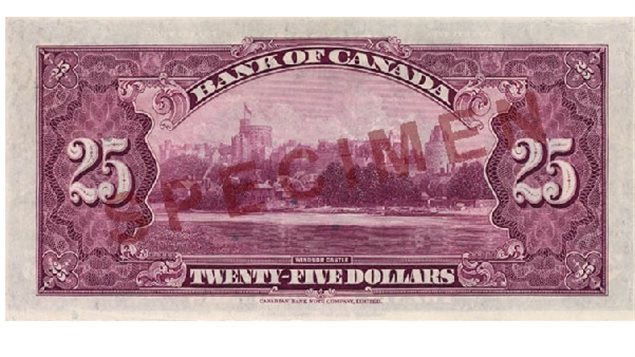 The Bank of Canada will issue 40 million commemorative notes, the first of which will start to be available at financial institutions across Canada tomorrow. They will circulate alongside the existing $20 note, which will continue to be issued and will comprise the vast majority of $20 notes in circulation.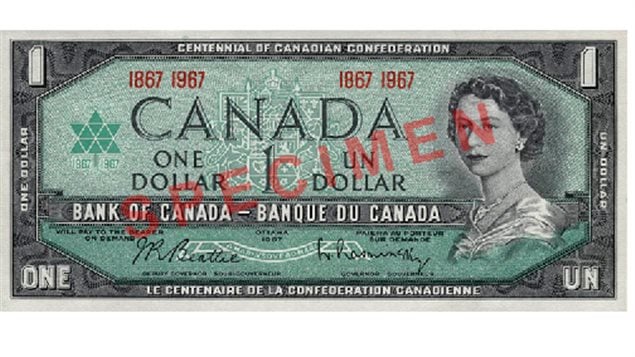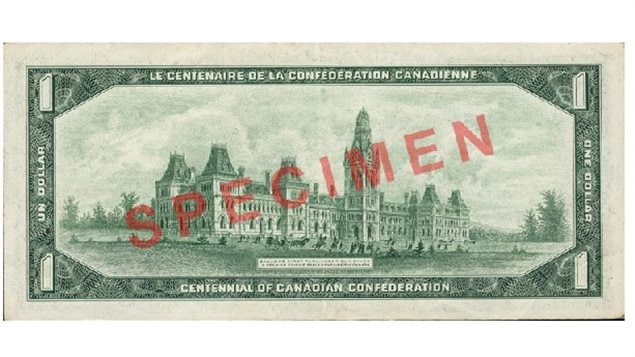 The Bank of Canada has issued only two previous commemorative notes, a rare $25 note in 1935 to mark the Silver Jubilee of the reign of King George V, and another in 1967 to mark Canada's centennial.
A fourth commemorative note is in the works for 2017 for Canada's 150th anniversary.