Canada's insurance companies paid out a record $4.9 billion in damages in 2016 and are calling on governments to better prepare for increasing disasters caused by climate change. Their representative body, the Insurance Bureau of Canada (IBC) says the cost of disasters around the world has increased five-fold since the 1980s and the upward trend "shows no sign of stopping."
Ever-growing list of disasters and claims
In Canada, the biggest disaster was the Fort McMurray wildfires which resulted in about $3.7 billion in insured damage. In a news release, it listed several other of the year's notable disasters including:
"March 23-26 Southern Ontario Ice Storm (Fergus, Orangeville, Barrie, Newmarket)
May 3-19 Fort McMurray Wild Fire (Wood Buffalo, Fort McMurray)
June 24-25 Northern Ontario and Prairie Storms (Saskatoon, West Hawk Lake, Killarney, Thunder Bay)
June 28-30 Prairie Storms (Calgary, Edmonton, Okotoks, Southern Saskatchewan and Manitoba)
July 8 Southern Ontario Storms (Bradford, Markdale, London)
July 8-11 Western Canada Storms (Edmonton, Calgary, Estevan, Southwestern Manitoba)
July 15-16 Prairie Storms (Calgary, Swift Current)
July 18-20 Southern Prairie Storms (Medicine Hat, Outlook, Winnipeg)
July 22 Moose Jaw Hailstorm (Moose Jaw)
July 27 Ontario-Quebec Storms (Toronto, Saguenay)
July 30 – August 1 Prairie Storms (Calgary, Airdrie, Fort McMurray, Yorkton, Melville, Winnipeg)
September 28-30 Windsor Flooding (Windsor, LaSalle, Tecumseh)
October 9-11 Atlantic Flooding (Cape Breton Regional Municipality, the Connaigre Peninsula, the central region and south coast of the island portion of Newfoundland and Labrador)"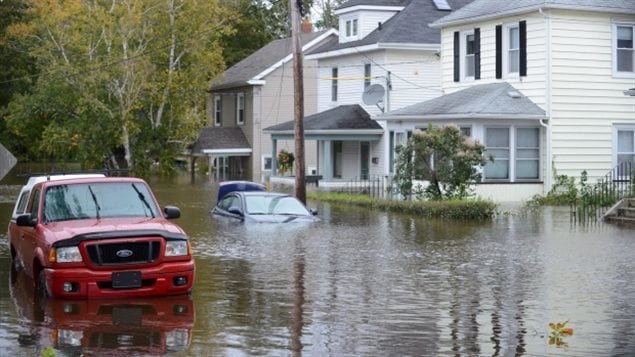 Effects called 'staggering'
IBC President Don Forgeron called the reach of the storms and their effect "staggering." He said Canadians must be better prepared physically and economically for when disasters strike. He called on industry and government to work on mitigation, adaptation and emergency management.
Forgeron also renewed calls for a National Flood Program, saying Canada lags behind other G7 nations when it comes to flooding.