A resort on Canada's west coast is listed as one of the world's most expensive and it is also one that has undertaken environmental restoration work worth millions of dollars. The Clayoquot Wilderness Resort is a luxury tent camp located near Tofino in a spectacular rainforest of international importance.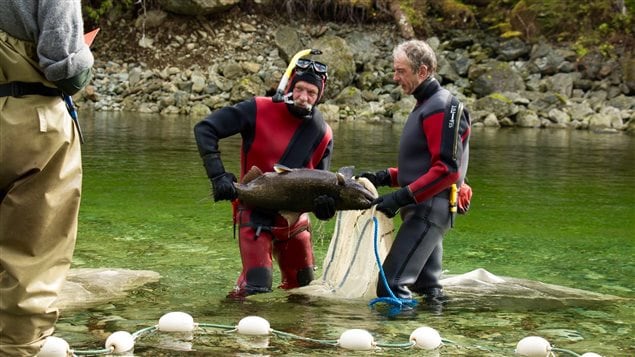 'A paradise…pristine wilderness'
The resort "is located on 600 beautiful, pristine acres in the middle of the Clayoquot Biosphere Reserve which is a million acres of UNESCO-protected temperate rainforest," says Laura Neubert who manages communications for the resort.
"It looks like a tropical paradise just plunked into the middle of this gorgeous, green, drippy, clean, untouched, pristine wilderness."
Listen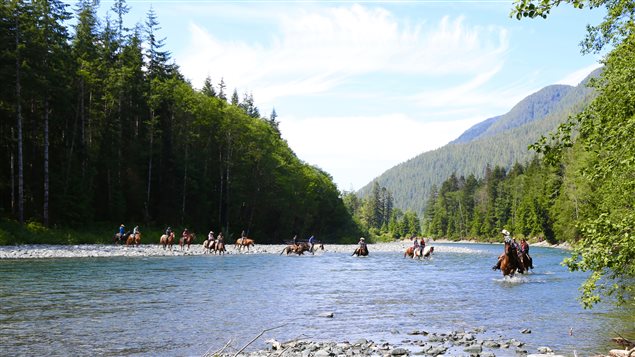 Price comparison misleading, says Neubert
Neubert was surprised to learn that the resort had made it to the Luxury-Hotels.com list of ten most expensive luxury hotels in the world. She says the listed minimum nightly rate of $3,347 for a couple is misleading because it includes transportation by seaplane from Vancouver Airport, all the food, drink, and a plethora of activities offered by the resort.
There are bear and whale watching trips by inflatable watercraft, hiking, rock climbing, horseback riding, archery, skeet shooting, fishing, kayaking and many more activities.
Millions spent to restore salmon
Guests can also participate in activities that encourage five species of salmon in a nearby river. When the owners bought the resort in 2000 there were no more of the iconic fish in the river because the habitat had been destroyed by mining activity.
The owners spent well more than three million dollars to restore the habitat and now the salmon have returned. Guests can walk along the spawning grounds and plant trees along the river if they so choose.
'Few places…so beautiful'
"The salmon are critical to the health of the temperate rainforest," says Neubert. "They provide the nitrogen the forest needs to live. In fact…the Clayoquot Sound Biosphere, that whole forest is known as the salmon forest…The bears need the salmon, the eagles, everybody needs the salmon."
People come from all over the world to see the wildlife and experience the rainforest. Says Neubert: "There are very few places in the world so beautiful as Clayoquot Sound and if you're looking for an immersion opportunity, what better way to do it than in a luxury tent."