There have been many instances around the world of public services being sold off to private companies.
Another version is known as public-private partnerships or 3P in which building costs are shared by the taxpayer and a private company which shares in any profits generated, or takes over complete control after a certain number of years depending on the contracts.
In both cases governments say that they either can't afford the project on their own, or that private companies can perform the service as well or better and at lower cost.
Warren (Smokey) Thomas says facts show a different picture. He is president of the Ontario Public Service Employees Union (OPSEU) and organizer of a campaign called We Own It to stop the sale of publicly-owned services.
Listen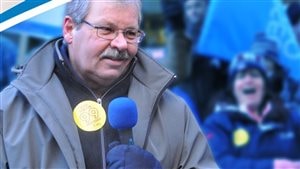 On Monday, November 6, We Own It hosted a rally in downtown Toronto outside a major privatisation conference. It was to highlight that Ontarians want to keep public services in the hand of the public, and not corporations.
In the past several years the governments of Ontario have been selling off public services including portions of the electrical generating and transmission system, and engaging in a variety of infrastructure projects on the P3 basis.
He cites the sale of Ontario Hydro at what he calls "firesale prices" and which has since greatly benefited private shareholders, and of the Toronto area toll highway, owned by foreign interests where he says about a billion dollars annually which could be going back into the public purse to benefit Ontarians, is now going offshore.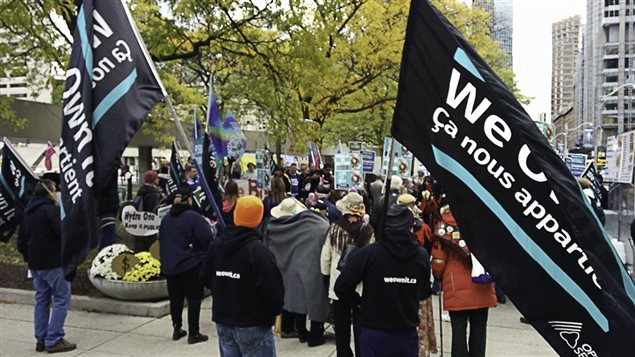 Thomas says these are just two of many examples of such deals benefiting big business to the detriment of taxpayers.
He notes that the federal government is now heading that way as well and wants taxpayers to be aware of the implications of such deals.
OPSEU has launched a campaign to counter this increasing trend to have public services under control of private corporations. It's called "We Own It", and is based on a similar British campaign of the same name.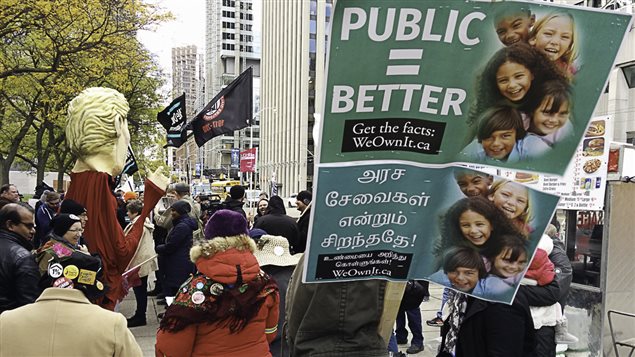 A public opinion survey done late last month by Nanos Research on behalf of OPSEU found that 68 per cent of Ontarians somewhat or strongly oppose privatization. A similar poll in December 2016 by Ipsos found that 63 per cent somewhat or strongly oppose privatization, even as governments look into continued sales of public services and P3 infrastructure and other deals.
He also said these deals smack of "insiderism..insider trading" adding that, for taxpayers this divesting of public services to private interests is what he calls, "the pay more, get less plan".
Additional information – sources