A new study suggests that people who were born at the time of an influenza pandemic have a higher risk of dying in a future pandemic. The elevated risk could be as much as 30 to 40 per cent. This runs counter to the conventional belief that getting the flu boosts the immune system, making it less likely that one will catch a similar flu virus in future.
'We found…the opposite'
"Conventional knowledge was…'if it doesn't kill you, it makes you stronger.' And what we found is really the opposite of that," says Matthew Miller, an assistant professor and senior researcher at McMaster University. "That initial pandemic, in fact, makes you weaker…
"And so now that we know that, we would know to single out people who are born in and around years of pandemic and identify them potentially as people who should be getting…early doses of vaccine or people who should be taking more precautionary measures…"
Listen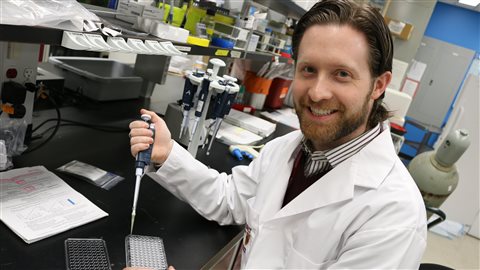 Why is not clear, but there are two theories
It's not clear why these people have a higher risk of dying in future pandemics, but there are two theories. One is that if they caught influenza in a pandemic around the time of birth, it may have caused damage to the lungs which may not be obvious but which may make them more vulnerable during future pandemics.
The other theory is that their early exposure to the pandemic flu may cause their immune system to over react and a response that is too strong can cause more harm than good. Further research will be done to try figure the true cause.
The worse the flu, the higher the risk
What the numbers did repeatedly show was that the worse the strain of flu was in a given pandemic and the sicker the baby got, the higher the chances it would die in a subsequent pandemic. The chances were highest in people born at the height of the pandemic and decreased among those born in the years before and after.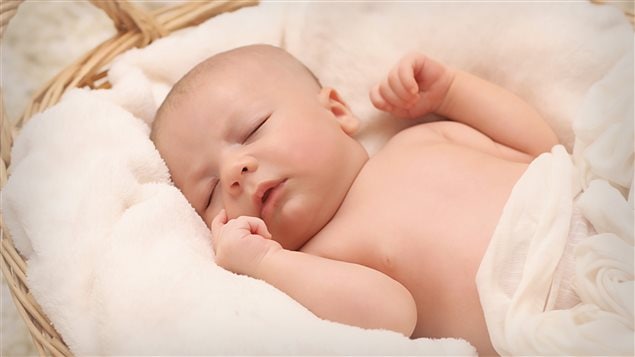 Advice for pandemic babies
It will take some time for further research to be done and for policy makers to act on results. But Miller says in the meantime, people who were born in the years around pandemics may want to take precautions in future pandemics. He says they could reduce their chance of getting the flu by avoiding crowds or wearing a mask. They could also wash their hands more and try to get vaccines as soon as possible.
Look out for flu we've never seen before
A pandemic is caused when a new strain of influenza virus develops, usually when genes from a virus infecting animals mix with those of a virus infecting humans. The result is a new virus which the human immune system may not recognize leaving people very vulnerable to it. It can spread rapidly around the world.
Pandemics usually happen about every 25 year. The most recent ones were:
Spanish flu in 1918
Asian flu in 1957
Hong Kong flu in 1968
Russian flu in 1977
Swine flu in 2009
The team of researchers from McMaster University and the Université de Montreal analysed monthly mortality and influenza circulation data from the United States and Mexico between October 1997 and July 2014 for this study. They believe the results apply to Canada as well. They published their study called Pandemic Paradox in the journal mBio, published by the American Society for Microbiology.