Your hosts this week, Lynn Desjardins, Levon Sevunts and Carmel Kilkenny sitting in for Marc Montgomery.
Listen
SAUDI ARABIA TAKES DRAMATIC ACTION FOLLOWING CANADIAN TWEET
The diplomatic row between Canada and Saudi Arabia began last week with a tweet from Canada's Foreign Affairs Minister, Chrystia Freeland.
In it she expressed Canada's grave concern for women's right's activists, including Samar Badawi, the sister of jailed blogger Raif Badawi, whose wife and children live in Sherbrooke, Quebec.
The reaction was pretty swift with the Prince expelling the Canadian ambassador and recalling the Saudi ambassador from Ottawa.
Now at least 16,000 Saudi students are forbidden to continue their studies in Canada, and have to return before the direct flights from Toronto are suspended on August 13th.
Levon Sevunts looked into the development over the last week,as the Canadian government stands firm in its support of human rights.
FAIR BNB TAKES ON AIRBNB IN TORONTO OVER ABUSES OF SHORT-TERM ACOMMODATION
San Francisco, where Airbnb got its start, successfully sued the accommodation-sharing app, and after reaching a settlement, implemented what's described as the best "regulatory framework" against the widespread abuses by Airbnb and other short-term rental accommodation platforms.
In Toronto, City Council acted and brought in rules and regulations to deal with some of the many abuses in Canada's largest city, but the changes are currently being challenged in court.
There's a lot of money behind some of the not so legal arrangements that have grown out of the "home-sharing" apps.
Thorben Wieditz is a spokesperson for Fairbnb, a coalition of groups wanting greater transparency as well as rules and regulations about how these apps are allowed to work.
FAIR BNB has been at work in Toronto since 2016, when it became apparent how out of control the situation had gotten.
The city had become a major centre for what's known as "Ghost Hotels".
Carmel Kilkenny spoke with Thorben Wieditz earlier this week, and he explained to me how these Ghost Hotels developed.
HOT HOUSE EARTH: SCIENTISTS WARN AGAIN ABOUT GLOBAL WARMING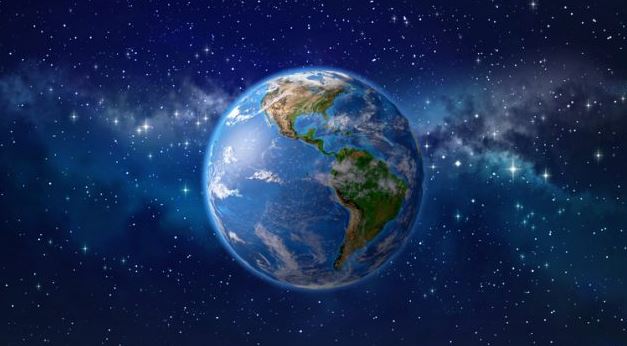 Climate change could turn hearth into a 'hothouse,' says scientists
A recent report by an international team of scientists looked at several of the earth's natural systems and determined that if carbon emissions go unchecked there could be a domino effect or chain reaction among them that increase global temperatures by 4 to 5 degrees.
And that would change the word dramatically making large parts uninhabitable. Lynn Desjardins spoke with the co-author of the report Prof. Katherine Richardson of the University of Copenhagen.