Listen
A Canadian researcher whose work involves studies into aging has been examining an issue close to milions of pet owners. Why do little dogs live longer than big dogs?
Daniel Promislow is currently working in the Department of Genetics at the University of Georgia, in the USA. He says in mammals, generally, larger animals tend to have longer lifespans than smaller. This however, does not hold true among dogs, where the largest dogs can be 100 times bigger than the smallest dogs.  He says small dogs are those weighing less than 10kg, medium-sized dogs, between 10-25kg, and large dogs,  more than 25kg.
Dr Promislow co-authored a study published in this month's issue of the journal The American Naturalist on the subject of why large dogs have shorter lifespans
It relied on records of 80,000 dogs that died at 30 veterinary hospitals in the U.S. and Canada in recent decades.  The new study, which was led by Cornelia Kraus at the Laboratory of Survival and Longevity at the Max Planck Institute for Demographic Research in Rostock, Germany, found that a major reason why small dogs can live up to twice as long as big breed is  that cancer is much more common in large dogs.  The study indicated that large dogs tend to age faster than small dogs, ie..the systems in their bodies tend to break down sooner, with cancer being a major factor.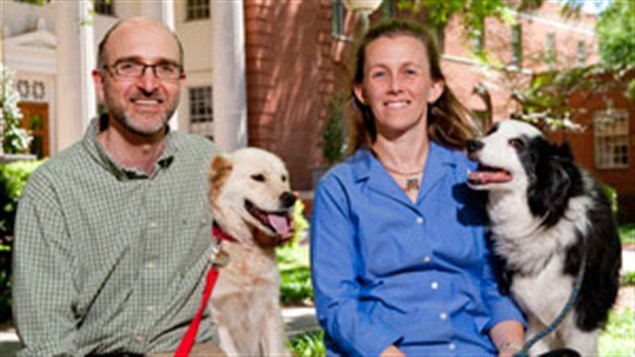 He notes that size alone is not the issue.  Whales and elephants live to about 70 -80 years, and with many more cells, the theory is that there are more cells to risk becoming cancerous.  He suspects that over the eons, natural selection has resulted in some protection against cancer.  In the wild, the typical mammal situation exists in that foxes, being smaller tend to live shorter lifespans than wolves which are much larger.However, Dr Promislow suggests that human's breeding that has created this vast diversity in  dog size, and for most large dogs has taken place over a relatively short period of time of about 100-200 years.  His hypothesis is that breeding for larger size, ie rapid cell division and growth, has resulted possiby in DNA damage and the greater potential for cancerous cells to form.  In other words, this has resulted in larger physical size, without the eons of development of the species for a degree of natural defence against cancers.
RCI's Marc Montgomery spoke to Professor Promislow at his office at the University of Georgia