Listen
This week, Wojtek Gwiazda and Marc Montgomery present highlights of the week's stories.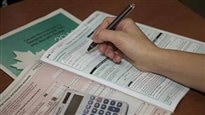 We start off with some interesting but perhaps painful news..at least painful to Canadian's wallets. A new report from the conservative-leaning think-tank The Fraser Institute purs out a report called the Consumer Tax Index.  This year they say Canadians are now paying more in combined taxes, income tax, sales tax, fuel tax, etc, than they are for basic necessities like food, housing, and clothing. We hear from the associate-director of budget and tax policy at the Fraser Institute
Cyberbulling- harrassing people online through social media is back in the news in relation to the case of a teenage girl in Nova Scotia who was raped and the humiliated online and who later committed suicide. We hear from a law professor about how current laws can or cannot deal with cyber-bullying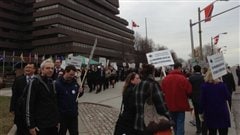 In a highly unusual move Canadian diplomatic staff are working to rule and are even taking to the picket lines. Its over a labour dispute and the fact the government has not negotiated with them since January.
Of course we always welcome your comments. Write to us via email, or you can send your comments to us in the space below each story. They will be moderated and then posted under the story.