Most Canadians don't realize that even if they don't add salt to their food, they're still consuming high levels of salt (sodium) in their bread and baked goods, and processed meats.
Another thing most don't realize is that the salt is not just merely for taste but to aid in processing.  The World Health Organization says Canadians are among the highest consumers of salt world wide. However researchers at the University of Saskatchewan are trying to change that
Professor Mike Nickerson is with the Department of Food and Bioproduct Science at the university. He also holds the Ministry of Agriculture Strategic Research Chair
Listen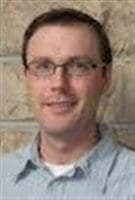 He and other colleagues are working to develop recipes that can reduce salt, or replace it with other chemicals, and even new wheat strains in order to produce tasty breads and other baked goods with less salt.
The federal agency Health Canada says bread and baked goods are the largest single source of salt in Canadian diets, at 14 percent, processed meats are next at 9 percent. High sodium levels in our diets has been connected to a number of serious health concerns.  Because of this the agency has ordered salt levels in these products to come down dramatically by 2016.
However, because the salt is needed also to give bread and other products certain qualities required during processing, this poses a problem for industry.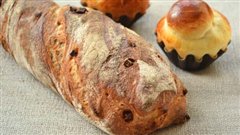 At the University of Saskatchewan they have begun working on developing alternatives for salt, to result in either a big reduction or even elimination. The problem of course is the develop something that results in bread looking like we want, and of course with similar texture, and taste.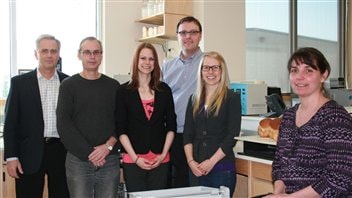 While exploring alternatives to replace or reduce sodium, others are working in conjunction with Dr Nickerson to develop different strains of wheat which to achieve those same goals of appearance, texture and taste, which will work with the alternatives  and which will perform well in commercial production.  He says its a very complex process and situation to understand how the sodium chloride (salt) interacts with gluten protein in the dough matrix and other aspects of the process in order to develop alternatives.
Other researchers are similarly working to reduce salt in processed meat which presently in addition to taste, also provides structure, water retention in the products.
Dr Nickerson believes that a new technology developed at the university in Canada, may be adopted in many other countries also seeking to reduce sodium levels for their consumers.