An extensive coalition of medical professionals and organizations is making a clear call to stop marketing of unhealthy foods to children. These are products high in fats, added sugars, and sodium.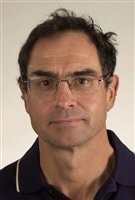 Dr Norman Campbell is a Canada Chair in Hypertension Prevention and Control and a professor of Medicine at the University of Calgary. He has long been calling for reduced salt (sodium) levels in Canadian foods.
He is part of an extensive group of medical organizations saying children under 13 shouldn't be exposed to such marketing
Listen
The policy statement was issued by the Canadian Medical Association, Heart and Stroke Foundation, Hypertension Canada, College of Family Physicians of Canada and others.
"Up to 80 per cent of food advertising actually advertises unhealthy food"  Dr.Marie-Dominique Beaulieu
These groups say high levels of fats, sugars, and salts in our foods is causing an obesity crisis and a vast amount of serious related illnesses. These include high blood pressure, diabetes, and increased risk of heart attacks and strokes.
Dr. Campbell says increasingly children are being influenced to make bad food choices and develop poor diets at young ages which carries on into adulthood.  He says health professionals are seeing more and more cases of adult health problems, like diabetes, being diagnosed in children.  He adds as people continue to consume processed foods and fast foods which are high in sugars, fats, trans-fats, and salts,  the resultand illnesses are putting increased pressure on an already overloaded health care system.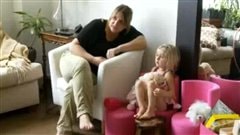 Dr. Marie-Dominique Beaulieu is the president of the College of Family Physicians of Canada. She says, "Up to 80 per cent of food advertising actually advertises unhealthy food and we know that it has a direct impact on the choices that children make,"
Dr. Campell notes that food marketing to children takes various forms, from cartoon characters and mascots, to placement of the colourful packages lower on store shelves at children's eye level.
Both the federal and provincial governments have said that children's health is a priority, but  Dr. Campbell notes, " absolutely nothing is being done."  He says the medical group's policy statement,".. is a call to action".   The marketing now takes several forms including online adverts and games.
Dr Campbell also says that medical professionals have been making these points for some time but not being particularly public about it.  He says given the medical implications they are now standing up and being more vocal. However, he notes the Canadian public also has to to start demanding their politicians create legislation to oblige companies to reduce the unhealthy levels of salt, fats, and sugars in food.
Health professional say that the younger generations may be the first to have shorten lifespans than their parents because of unhealthy diets and sedentary life.