Listen
Diabetes rates are climbing precipitously in Canada, but much more so among people of Chinese origin according to a new study. The incidence of diabetes increased 15 times between 1996 and 2005 in that group, but rose only 24 per cent in people of European extraction, as found researchers from the Institute for Clinical Evaluative Sciences in Toronto.
Enormous increase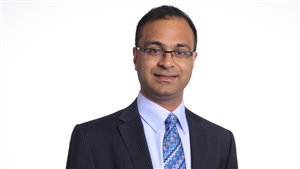 Enormous, is what senior author and endocrinologist, Dr. Baiju Shah, called the rate of increase in diabetes among Chinese-Canadians. They, like other Canadians, have increasing rates of obesity due to more sedentary behaviour and changes in eating habits—consuming more processed foods, energy-dense foods, fast foods and eating larger portions. Weight gain and sedentary behaviour increase the risk for diabetes.
"But I suspect it's more than just that," said Shah. He noted that the rates of overweight and obesity are much higher in the white European population than they are in the Chinese population and yet the diabetes rates seem to now be higher in the Chinese population.
A genetic component may be involved
"So there must be some kind of genetic component there as well," Shah concludes, "and we suspect that Chinese Canadians are predisposed to having more severe complications and consequences of gaining even smaller amounts of weight than people of European background are."
Other studies are looking at the physiology, metabolism and clinical changes in people of different ethnic backgrounds and why they appear to be more susceptible to weight changes than those of European background. Until research clarifies matters, he suggests health workers need to be on the lookout for diabetes in patients of Chinese origin and to look for culturally appropriate ways to change activity and eating habits that are increasing their risk of developing diabetes.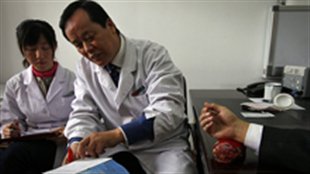 Diabetes tsunami
The increase of diabetes is like a tsunami in Canada, says Shah, but it is also a serious problem around the world. He notes the number of people with it in China will soon exceed the total population of the United States. This will place a heavy burden of health care costs worldwide particularly in developing nations.
There may be some other, as yet unknown factor contributing to overweight. Shah mentioned a study showing that lab rats are heavier than they were 20 years ago. "There's something in the environment maybe or in our perceptions of food that has changed and… that is leading to changes in weight. There's lots of research going everywhere on what are the causes of this and more needs to be done."