Listen
A new code of conduct for wireless companies in Canada will provide some respite for consumers who pay some of the highest cellphone fees in the world.
"94 per cent of the cell phone market in Canada is controlled by just three companies," said Steve Anderson, executive director of OpenMedia.ca, a consumer watchdog group. "So that's the main reason why our cellphone service is so expensive and somewhat abusive in some circumstances."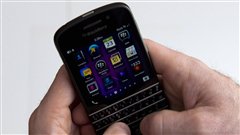 A code of conduct for the wireless industry will go into effect in December, ruled the government regulator, the Canadian Radio-television and Telecommunications Commission, or CRTC on Monday.
It is designed to ease some of consumers' grievances such as the prohibitive cost of terminating binding three-year contracts, sometimes outrageous extra charges for roaming, and having their phones locked to a carrier and being unable to use other companies, for example, if they are travelling.
Code of conduct
The new code will allow consumers to:
Terminate their wireless contracts after two years without cancellation fees, even if they have signed on for a longer term.
Cap extra data charges at $50 a month and international data roaming charges at $100 a month to prevent bill shock.
Have their cellphones unlocked after 90 days, or immediately if they paid for the device in full.
Return their cellphones, within 15 days and specific usage limits, if they are unhappy with their service.
Accept or decline changes to the key terms of a fixed-term contract (i.e., two-year), and receive a contract that is easy to read and understand.
Fines too low, watchdog group
Enforcement of this code is a concern for Anderson. The companies which don't comply face fines of up to $5,000. "That's not a lot for these cell phone companies," he noted. "The Competition Bureau charges tens of thousands, even a million dollars and that's the kind of figure that these providers actually will pay attention to."
Anderson suggests the CRTC may have to amend the rules if the providers fail to adhere to the code of conduct.
The CRTC is moving in the right direction in Anderson's view. But he says the government bears as much responsibility to ensure consumers are being treated fairly. "The Industry Minister (Christian) Paradis has really been asleep at the wheel." However since he made that comment the minister did act.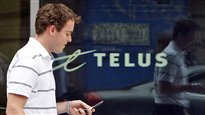 Government decision to prevent concentration
Later on Monday Paradis announced that upstart Mobilicity will not be allowed to sell its spectrum to Telus or any of the other three big carriers in Canada. The minister said he wanted at least four wireless competitors in every region of the country and that he would do what's necessary to prevent undue concentration of ownership in the market.
OpenMedia.ca applauded the decision but said the minister needs to clarify.