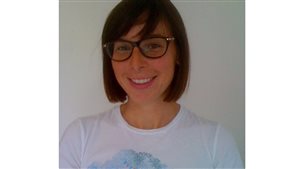 It's become an annual news story in Canada in the past few years. Every summer there are more and more reports of "blue-green" algae blooms in Canadian lakes during the past several years.
The algae is actually cyanobacteria a photosynthetic bacteria that form a greenish-bluish (hence the cyano designation) scum on a lake or pond surface.
A new international study is the first continental-scale historical analysis of the levels of the bacteria which can pose a threat to drinking water as certain species produce toxins which can affect the liver or nervous system.
Zofia Taranu is a PhD graduate in biology from McGill University in Montreal and lead author of the study
Listen
The concern over the bacteria is that it can produce toxins that cause damage to the liver or nervous system. The most common symptoms of acute exposure to harmful algal blooms are skin rash or irritation, gastroenteritis and respiratory distress.
However, chronic, low dose exposures over a lifetime may also result in liver tumors or endocrine disruption. Preliminary studies also suggest that a recently isolated cyanotoxin may become more concentrated across food chains and may be associated with the formation of progressive neurodegenerative diseases such as Alzheimer's, Parkinson's and ALS diseases. Although this latter work is still controversial among scientists, "our results underline the importance of further research in this area," Taranu says.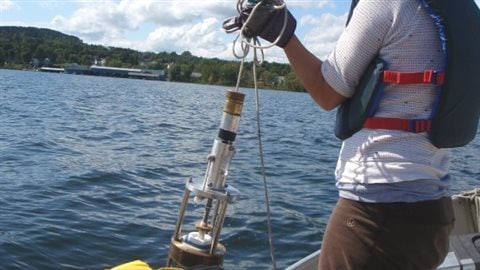 Animals, including pets and farm animals, which drink such water can become ill and even die.
The study was to verify whether the bacterial blooms were actually increasing, or whether it was a case of perhaps better recognition and reporting.
The study showed that cyanobacteria have indeed been increasing since 1900, but especially so since the 1950's both in Europe and North America.
The international study involved contributions from researchers from France, Italy, Spain, the UK, Malaysia, and across Canada. The findings were published under the title, "Acceleration of cyanobacterial dominance in north temperate-subarctic lakes during the Anthropocene", in the February issue of the online science journal Ecology Letters.
The researchers looked back over 200 years of history by analysing sediment cores taken from lake bottoms across both continents.
What they found is that the cyanobacteria have been proliferating as the climate has warmed, but that with increased agricultural use of fertilizer for crops, this latter cause has been the main driver since the 1950's.
Ms. Taranu says cyanobacteria propagate with warmth but also from the nitrogen and phospohorus run-off from excess fertilizer use on crops. She says some 70% of the world's cropland show an excessive use of fertilizers; that is more fertilizer is being spread than the soil or crops can take up, and so the excess runs off into streams and lakes.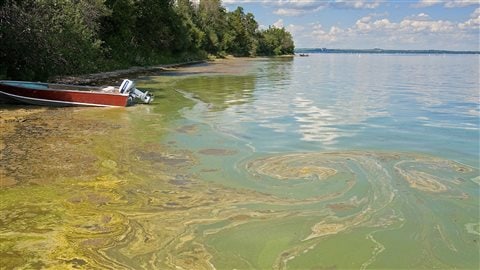 They also tested alpine lakes where farming or other immediate human activities were less likely to be involved, and found that increases in cyanobacteria in these lakes was also occurring, although not as quickly. They determined this was due more to a warming atmosphere, than to agricultural runoff.
Although not a widespread practice, in some areas efforts have been made to leave buffer zones between cultivated fields and water courses, but the study shows more cooperation should occur between farmers and scientists to increase crop yields while reducing the excess use of fertilizer.
Ms Taranu is continuing post-doctoral research into the cyanobacteria, with a focus this time on the toxins.