Independent inshore fishermen in Newfoundland are angry and frustrated at a Department of Fisheries decision to extend the cod fishing season until the end of March again this year.  The season was supposed to end March 01, prior to spawning season.
The inshore fishermen say that runs completely counter to conservation efforts in south coast Newfoundland in the zone designated as 3Ps, which includes a portion of the area known as the Grand Banks.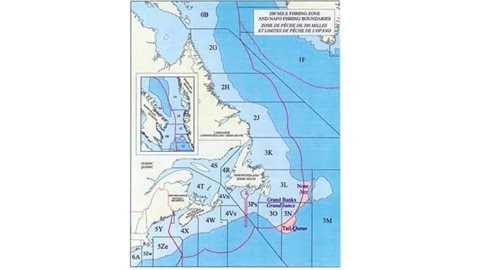 In 1992, the Canadian government put a moratorium on cod fishing around Newfoundland as the stocks had collapsed, almost disappearing completely.
There had been warnings of a collapse in the 1970's after large bottom trawlers with radar beginning in the 1950's had begun exploiting the deep-lying fish. This led to huge catch increases, but was wiping out the stock. Substantial by catch of other species, including cod prey-fish also harming cod survival.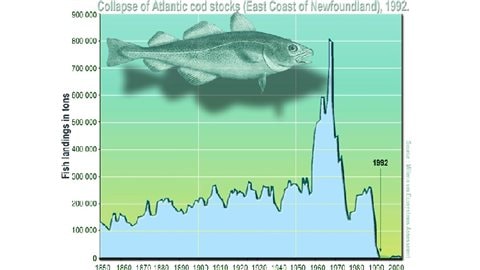 International quotas were set, then  in 1977, Canada extended it's exclusive fishing zone and also established national quotas, none of which reversed the collapse, leading to the moratorium.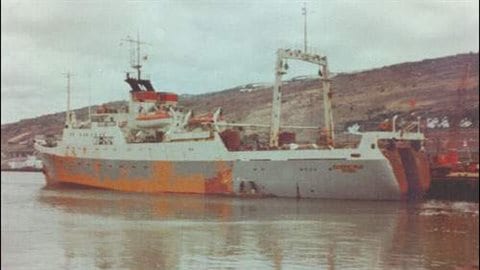 For years there seemed no recovery of the cod stocks, and only in the past few years has there been evidence of a slow recovery.
A limited fishery was then allowed, while scientists analysed the catches to determine recovery rates.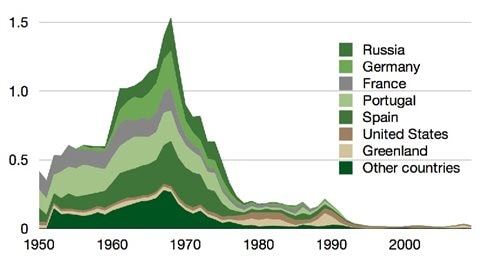 In regard to the extension, Dave Coffin, Resource Manager at DFO told a CBC radio host that the closure seems not to coincide with spawning. "Last year we did allow fishing in March. There was concern raised by industry that our spawning closure didn't acutally match when the fish were spawning….we got some feedback that fish were in good condition, that spawning was not taking place", he said adding that in order to gather samples for scientific analysis, "we need fishing".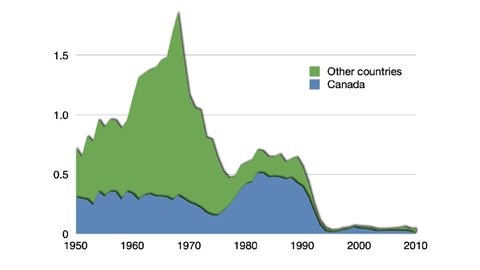 However the small-boat inshore fisherman on the south coast of are accusing the (DFO) and the Fish, Food and Allied Workers Union (FFAW) of using the guise of science to allow large company-owned trawlers to continue to catch cod.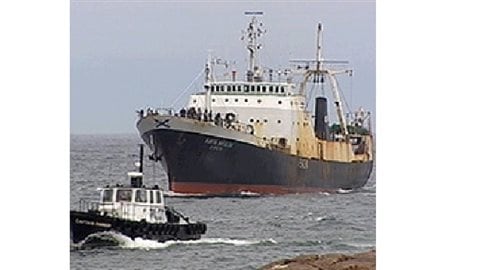 Fisherman Alfred Fitzpatrick, who sits on the FFAW's inshore council, said "We're not long over a moratorium and we're just starting to rebuild the stock. Spawning closures [were] put in as a measure to help rebuild that stock. Now just as it's starting to get healthy … we're going right back to the same things we [did] back in the 1970s, '80s and early '90s that caused part of the collapse."
He adds, "If DFO wants science done, they've got boats to do the science with … wouldn't it have been a lot easier to send a boat out there once a month instead of allowing a whole full-fledged fishery out there for the draggers? No, it's all a ruse," he said.
Fisherman Peter Leonard echoes the frustration, and says he believes the extended fishery came about as a result of pressure from large vessel interests.
"The FFAW shouldn't be supporting any kind of fishery during spawning season let alone [vessels] using dragger technology," Leonard said.  "Everybody is pretty disgusted with what's taken place. Conservation is a joke, conservation is a point of convenience for whoever needs to use it."
FFAW President Keith Sullivan said the union is also not happy with the final decision, "There was clear opposition to fishing on spawning aggregations of fish with mobile gear, otherwise known as draggers. Most people intuitively understand that if we're interrupting any animals during mating or spawning, it's definitely going to have an impact on stocks."
The Union has asked for further meetings with DFO to discuss the repercussions, but no meetings have yet taken place.
With files from Jamie Baker-CBC