Once again it seems like it's a battle of a few "Davids" against a "Goliath". In this case, a number of maple syrup producers against the provincial marketing board.
Canada is the world's leading producer of the delicious all-natural sweetener, maple syrup.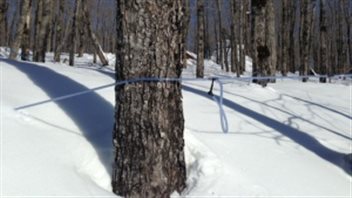 In 2013, Canada produced a bumper year production of over 45 million litres. Quebec is by far the major producer within Canada, with about 90% of Canadian production, and so controls most of the world market all by itself, about 80% of world sales.
But out of province sales of the amber liquid are tightly controlled by quotas and a supply management agency called the Federation of Quebec Maple Syrup Producers (La Fédération des producteurs acéricoles du Québec).
The marketing board controls sales for the province's 7, 500 producers who must send production to the agency to market on their behalf.
About 700 small producers can sell direct to the public.
A group of producers however has been fighting the agency control for at least two years, saying they should have the right to sell to whomever they wish as do producers in other provinces.
The dissent has become a little more vocal recently as Quebec market share has slipped by almost 10%,  as other producers, mostly from the northeastern US, have begun to market more aggressively.
Producers are now blaming the marketing agency for the loss of sales.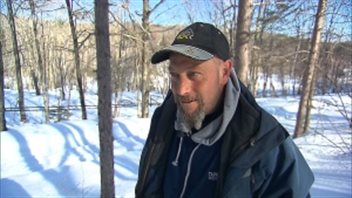 The Quebec agency was created in 2000, and quotas set in 2004. The idea was to stabilize markets and sales as syrup production varies greatly from year to year depending on the whims of weather during a short production time of only a few weeks. Surplus product is stored as a strategic reserve in case of a poor production year.
Because of Quebec's dominance of the market, it has created what in effect is a cartel, controlling prices. But  Deputy Director Paul Robillard said it's not a monopoly but is able to guarantee a steady supply to buyers even in slow years, and so guarantees a relatively steady price preventing spikes in slow years, and crashes during good seasons.
However, to protect its market control, it will send officials to fine or seize production of those who don't cooperate with it, as it did with Steve Côté, whose crop was seized last year.
Last year in a battle with some producers, Quebec Superiour Court decided in favour of the marketing board saying it had a right to control out-of-province sales.
Producers like Robert Hodge and Steve Côté say they want to appeal their case and may take it to the Supreme Court if necessary.