Canadian winters can be very harsh, and like this year, long. To make sure that the economy keeps rolling,  and that roads are safe, vast amounts of salt are spread  to melt through potentially dangerous snow and  ice, or to keep wet roads from freezing into ice.
As the central and eastern parts of the country slowly ease into spring, lots of whitish-grey salt residue is now seen on the streets and highways. Rain will soon wash that away.
A new study says all that salt ends up in the environment, much of it flowing into lakes where it harms a tiny but vital creature. The study pointed out that the standards used to evaluate safe levels of salt in lakes were not based on actual conditions that exist in nature, and are therefore set too high.
Professor emeritus Norman Yan (PhD FRSC) led the research team. He is Senior Research Scholar in the Department of Biology, York University, Toronto.
Listen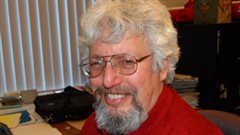 In 2008, Canada spread well over 4 million tonnes of salt on its roads according to Environment Canada, a figure that is surely higher in long cold winters such as this winter just ending.
Professor Yan's research showed that the resultant salt that seeps into Canadian lakes has a detrimental effect on a tiny creature called Daphnia, also known as a water flea.
It's actually not a "flea" at all, but rather a crustacean relative of the crayfish or shrimp.
Although virtually unnoticed by those using lakes, Professor Yan said the tiny creature  is in fact present in large numbers in Canadian lakes and is a vital link in the ecosystem. On the one hand they clean the lakes of algae, and on the other provide a food source for other animals up the food chain.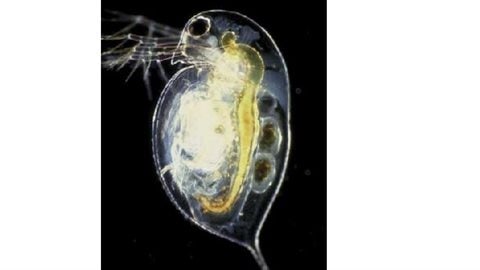 When government agencies examine toxic effects of substances on aquatic life in order to establish standards, the tests are almost always conducted in a lab situation.  However such study specimens are always well-fed. In the York University research, Professor Yan points out that in nature that's very seldom the case. He also notes that most Canadian lakes especially in the Canadian Shield, are indeed nutrient poor and so the Daphnia are not in the same well-fed state as the lab specimens used to establish the toxicity guidelines.
He says that, "If the sensitivity to road salt is influenced by how well-nourished the animals are, the current water quality guideline would not protect aquatic life ."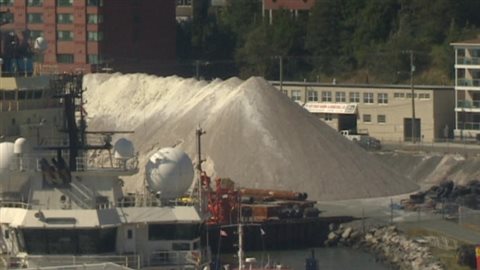 Lead author of the research, Arran Brown says, "To study the difference, we reared Daphnia (water flea species) in the lab across a range of both chloride levels and food levels. That is, a range of algal concentrations from levels as low as in most of Canada's lakes to high levels normally seen only in nutrient-rich lakes and used in most lab-based bioassays."
The research proved the hypothesis that the less food the daphnia had, the more sensitive and susceptible to chloride (from road salt) they became.
Professor Yan suggests that all agencies involved, including lake management, road maintenance, and environmental agencies, consider adjusting road salt use protocols and revise the Water Quality Guideline for chloride in order to protect aquatic life such as the water flea, by taking the nutritional status of the lakes into account.
This would be of special concern for lakes near winter-maintained roads on the Canadian Shield that tend to have very low nutrient levels.
As if to highlight concerns raised by this recent York University study and concern, a report in 2012  found that 11 of 23 lakes in the Halifax region of Nova Scotia had salt levels (sodium – chloride) well over the recommended guidelines for chronic exposure even though the amount of salt used on municipal roads is decreasing.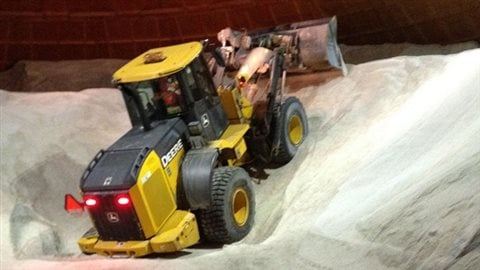 In an interesting sidebar, In January of this year an Ontario judge sided with a farmer who said years of road salt spreading on to his land had ruined his crops. The judge ordered the municipality of Lambton County to pay the farmer $100,000.
The county may appeal the decision which has also raised concern among dozens of municipalities in the province all of whom spread salt on their roads as a requirement.
A five-year study on the effect of road salt conducted by Environment Canada concluded in 2012 that "road salts pose a risk to plants, animals and the aquatic environment."