The Americans for all their wealth and technological power, had never seen anything like it.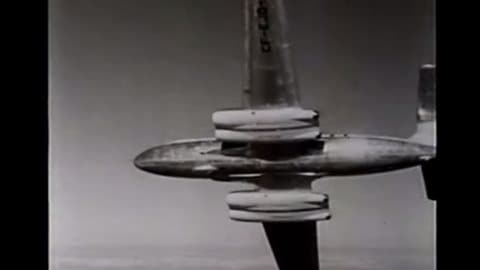 It was a Canadian first, and very close to a world first, but its name has settled into the English language lexicon.  It was called the "Jetliner"
A delay caused merely by some runway construction allowed Britain's Comet to be the first flying passenger jet in the world, just 13 days before the Jetliner which flew on April 10, 1949. It was a mere three years from drawing board, to the sky, something completely unheard of today.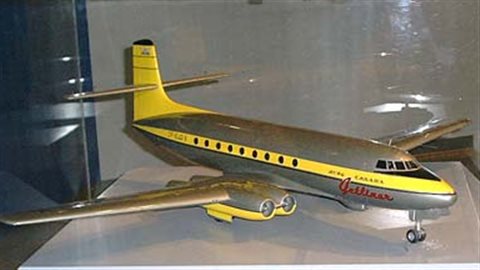 The Jetliner preceded the French Caravelle by five years (test flight 1955- certified 1959)  and the much-lauded Boeing 707 by a full seven years!
The Canadian-designed Avro C-102 Jetliner soon broke all records for a passenger aircraft, while also exceeding all the design  performance requirements, reaching 39,800 feet and exceeding 500 mph in level flight.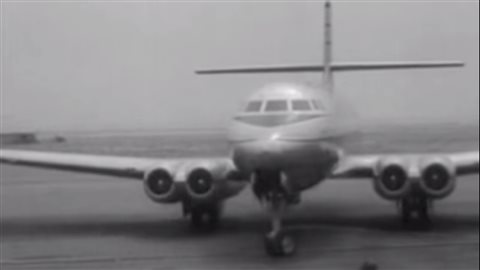 In March 1950 it flew from Ottawa to Toronto, smashing all records by arriving just over a half hour after take-off (39 minutes)
It was on April 18 1950 that it carried the world's first jet mail, from Toronto to New York, some 574 km by air (310 nm) in a record 58 minutes.  The estimated time now, 65 years later, is 70 minutes.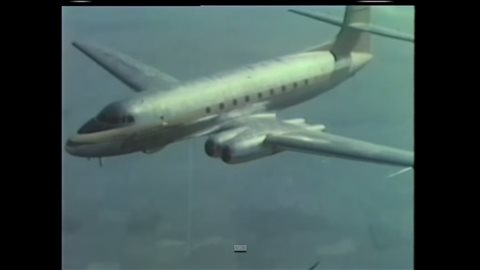 The Americans who had flocked to the New York airport were amazed that "little" Canada had accomplished something they themselves had not imagined…and when the Jetliner landed, the crew were given a ticker-tape parade as they and this new technological marvel heralded the future of air travel.
Pilots said the plane was a joy to fly, and newsreels of test flights seem to bear this out as they flew the plane almost as if it was a fighter jet.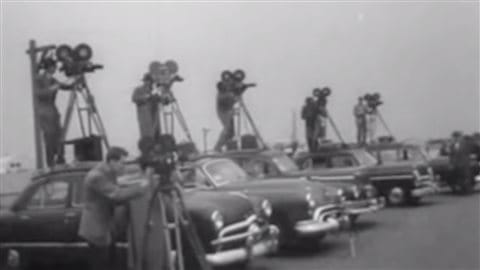 But Trans-Canada Airways, TCA (now Air Canada) which had initially contracted for the project,  had also placed some punitive clauses in the deal such as a demand that the plane not be sold to competitors for three years.
However,  then on top of that, TCA management changes and short-sightedness resulted in the order being cancelled. (They would later buy noisier, slower, prop-engined Viscounts)
Avro then staged a publicity flight to New York to drum up business there which succeeded in exciting interest from American airlines. Billionaire Howard Hughes was interested and later leased the plane for several months, and flew it himself on several occasions.
He was so impressed he wanted to buy 30 of the planes for commercial routes along the US east coast while the USAF was interested in another 20 militarized versions,  But Avro said they couldn't meet such production demands due to a Canadian government requirement to develop the military jet, the CF-100.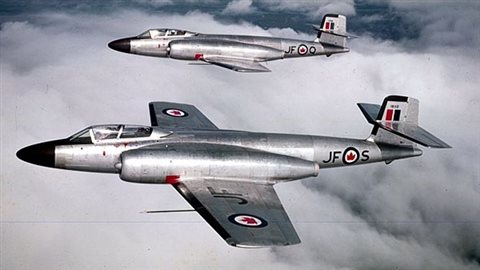 Then, in yet another case of amazing short-sightedness, and in spite of the serious American interest in 50 planes, the Canadian government ordered Avro to cease production of the Jetliner, and concentrate on the fighter.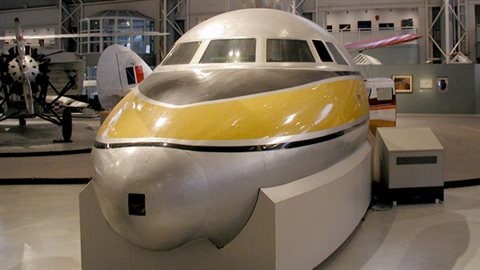 In the end, only one Jetliner was ever made, and both it and a second one nearing completion were cut up for scrap. The second one soon after the order, and the Jetliner which had so impressed so many in the aviation world was cut up in 1956.
This was the first major setback for Avro, and for Canadian aerospace which would have placed it in a world-leading position had production been allowed to continue.
The second, equally short-sighted and ultimately fatal blow to Avro  came less than a decade later with the abrupt and brutal demise of the CF-105 Arrow interceptor.with the completed sleek planes being ordered chopped up.  It would prove to be another fatal blow as wel to Canada's chance to be an aeronautics world leader, with most of the highly innovative engineers being snapped up by American plane manufacturers and NASA, where they contributed to the space programme and the lunar lander.
All that remains of both ground-breaking designs are the cockpits, an ignominious reminder of what might have been, when Canada briefly lead the world in aviation technology
NEWSREEL 1949