In years past, beef cattle, hogs and other livestock moved back and forth across the Canada-US border in a vastly important trade relationship.
Several years ago, the US instituted a programme called Country Of Origin Labelling (COOL) insisting that American consumers should know where their meat products came from. Opponents such as the Canadian Cattlemen's Assocation (CCA) said it was a thinly disguised trade barrier.
Dave Solverson is President of the CCA.  Solverson also operates a mid-size ranch with about 2,000 cows and calves near Camrose in central Alberta.
Listen
Dave Solverson says Canada exports about 50 percent of its beef, mostly to the U.S.  The Canadian industry says the US imposition of COOL has meant that American buyers of Canadian beef, have had greatly increased costs due to requirements to separate the Canadian cattle in all stages. This has meant that in many cases, the American cattle processing operations simply stopped buying Canadian beef, and hogs. In other cases Canadian producers have had to greatly discount their animals to attract U.S. buyers.
The losses to the Canadian industry have been in the order of over $1 billion annually.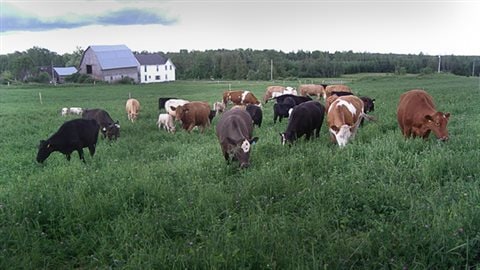 Additionally, the Canadian industry has spent millions of dollars to contest the COOL laws at the World Trade Organization where they have consistently won, but faced appeals and challenges by the US, dragging the case out over some eight years.
The fourth and final ruling this week by the WTO once again rejected US arguments and now ends all US appeals and challenges meaning the U.S. must now comply and eliminate barriers to Canadian livestock or face authorized retaliatory measures by Canada, and Mexico which has also challenged COOL.
A  statement this week by the Canadian agriculture and trade ministries said. "The United States has used and exhausted all possible means to avoid their international obligations, damaging our highly integrated North American supply chain, hurting producers and processors on both sides of the border."
Earlier this week, the Honourable Ed Fast, Minister of International Trade, and the Honourable Gerry Ritz, Minister of Agriculture and Agri-Food said, "Once again, the WTO has confirmed Canada and Mexico's long-standing position that the United States' mandatory COOL requirements for beef and pork are blatantly protectionist and are a violation of the United States' international trade obligations."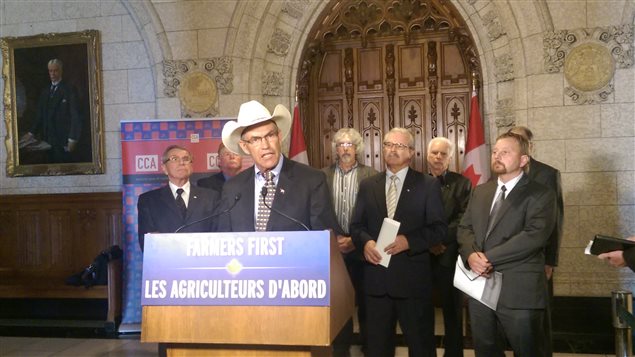 For his part Dave Solverson said, "This is a significant victory for Canada's cattle industry. With the unfair discriminatory nature of U.S. mandatory COOL confirmed a fourth and final time by the WTO, Canadian cattle producers expect that either the U.S. will repeal COOL or Canada will exercise its right to retaliate. The Canadian Cattlemen's Association thanks the WTO Appellate Body for delivering a clear and decisive final ruling that U.S. COOL continues to discriminate against live imports of Canadian cattle and hogs."
Canada and Mexico are now exploring retaliatory measures in the event the US is slow to repeal COOL, although everyone seems to want to avoid that.
However, the issue may not be entirely closed.  The US National Farmers Union supports COOL and downplays the costs. Its president , Roger Johnson says he would like to negotiate with Canada and Mexico for an agreement that would allow for, "continuation of a meaningful  country-of-origin labelling requirement".