A new Canadian study has revealed some disturbing health trends for South Asian men and black men and women.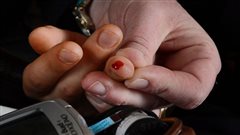 All three groups suffered significant deterioration in heart health over the past decade.
Moreover, the three groups showed dramatic increases in the rates of risk factors for heart problems, such as diabetes, high blood pressure and obesity.
The study from the Institute for Clinical Evaluative Sciences (ICES) in Toronto was published Monday in the journal BMJ Open.
It is the first study in Canada to examine ethnic-specific cardiovascular risk factor trends over an extended period of time.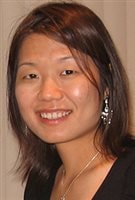 Focusing on Canada's four largest ethnic groups–white, South Asian, Chinese and black–researchers examined data from about 220,000  people in Ontario) who took part in Statistics Canada's Canadian Community Health Surveys between 2001 and 2012,
Among other things, the researchers found that in the 12-year period from 2001 to 2012, rates of diabetes doubled among South Asian men and nearly doubled among black women, who also saw their rate of hypertension jump from 20 per cent to 27 per cent.
They also found that although obesity rates increased across all ethnic groups and sexes, the largest relative increase was observed for Chinese men, whose rate more than doubled. Black men saw their obesity rate jump by 72 per cent (prevalence from 9% to 16%).
The study goes a long way to confirming that chronic health problems affect ethnic groups at different rates.
Maria Chi was the lead scientist in the study. She spoke to CI by phone from her office in Toronto to talk about the study and its implications for the scientific community and for our society as a whole.
Listen