A new report for the government agency that tracks money laundering says the overly hot real estate market in Canadian cities has a "significant risk"  for criminal activity.
In Canada, professionals and businesses are required to report cash transactions of 10,000 dollars or more, as well as report on anything they find suspicious.
The report focuses on the Vancouver market where a great deal of offshore money is used to purchase real estate.
The Financial Transactions and Reports Analysis Centre of Canada, commonly known as FINTRAC, commissioned a study by a Toronto accounting firm to investigate all reporting sectors in 2014, but to concentrate on real estate. The report says real estate is seen as a higher risk for money laundering than all other areas including casinos, banks, and money-wiring services (all of which have to file reports to FINTRAC).
"The purchase of Canadian real estate assets with offshore money and or by offshore persons was noted as a significant risk factor," a summary of the report noted.
Quoted in the National Post news service, a Fintrac official said, "We have significantly increased our examinations in the Vancouver area. Our compliance people are not happy."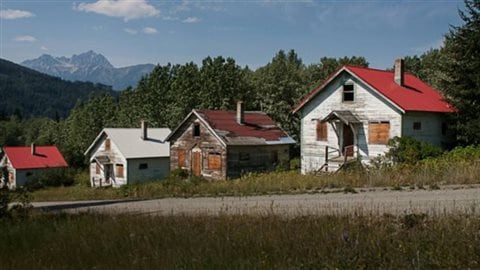 FINTRAC noted that between January 2012 to June 2015, it received only eight reports from Vancouver area brokers, sales reps, and real estate agencies involving large cash transactions or suspicious deals. These involved two cash deals, and five suspicious real estate deals..
This does not agree with anecdotal reports of many large cash transactions taking place.
Additionally, in that same time period, Fintrac noted that financial institutions in the Vancouver area reported  127,804 large cash transactions, and 8,246 suspicious transactions. Even at that Fintrac noted that banks are under-reporting by not scrutinized real estate deals they are involved with.
Additionally, the Canadian Border Services Agency, reports that in all of North America, Vancouver airport leads in seizures of unreported cash being brought in by Chinese citizens. Between June 2012 and June 2015, some 10 million dollars in undeclared funds was discovered on incoming passengers. However most of it was later returned to the Chinese.  The National Post writes that experts they spoke to say this represents a fraction of the illicit money pouring into the Vancouver real-estate market in the wake of a anti-corruption crackdown in China.
Realtors who deal with many Chinese clients say they believe they are complying with Fintrac rules, adding they file client-broker information based on what they are told and say it's up to Fintrac to determine what is true or false.
Quoted in the (Vancouver) Province newspaper, one realtor noted, "It would be very easy to fool an agent. We are busy by nature and we live off commissions. How much time would you spend investigating identity, profession, and source of income?"
Kenneth (Kim) Marsh is a vice-president with IPSA International, a company that works with foreign governments and banks to recover funds and investigate fraud.
He told CBC news that he has recently been hired by a number of defrauded Chinese banks trying to track down cash laundered into the markets in Vancouver.
"I've seen a number of cases now where large amounts of high-end real estate have been purchased over a short period of time, and people are on the run", adding thats the Canadian real estate market has developed a reputation as place to launder money.
Marsh says there is a danger the flight of cash out of China may intensify with current turmoil in the country's economy and stock market
There are about 100,000 realtors licenced in Canada but an official noted that Fintrac has only charged seven realtors with infractions, fining them about 10,000 each.
On March 31, Canada's former ambassador to China, David Mulroney, told a University of British Columbia audience, "There is a significant problem with Chinese officials who are absconding with state funds, and there's a massive international manhunt," adding "China is the No. 1 exporter of hot money in the world."
In addition to the anti-corruption crackdown in China, the state is trying to recover over 1-trillion dollars estimated to have been illegally taken out of the country during the last ten years.
with files from CBC, Business Vancouver, Sam Cooper-National Post