"Climate change is no longer some far-off problem: it is happening here, it is happening now," said U.S. President Barack Obama this week in the northern state of Alaska. He called on the world to take urgent action to address climate change. The Globe and Mail newspaper said his remarks bordered on the apocalyptic.
Business wants same climate policies
It is not clear what effect his remarks will have, but if the U.S. does take action, Canada would be under pressure to match it.
"It likely would have an effect on Canada," says Douglas Macdonald, a senior lecturer on the environment at the University of Toronto. "We have to start with the basic fact that the Canadian and the American economies are very closely interlocked. There is a significant trade flow between the two countries.
"Secondly, the fact that Canada is a very small economy in population compared to the U.S…. so Canada is always influenced by U.S. actions."
Listen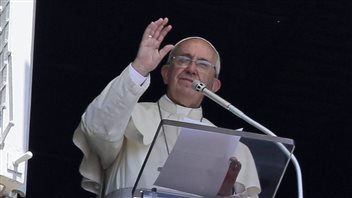 Climate mitigation could drive up business costs
Canada exports between 70 and 80 per cent of its products to the U.S. Canadian businesses would not want to comply with tougher Canadian rules restricting greenhouse gas emissions because that would drive up their costs and make their products less competitive in the U.S.
On the other hand, if the U.S. had tougher rules than Canada, Canadian companies would worry their products would be restricted because they would be more carbon heavy.
Papal, presidential support inspire optimism
What happens in the U.S. election and the climate policies that will be adopted will have significant implications for Canada, concludes Macdonald.
As for whether Obama's comments are likely to ignite action on the issue, he says: "It certainly can't hurt. He's one of the most powerful figures in the world. If we have him and the pope lined up on the issue, what can stop it?"