Most people have likely never heard of World Sexual Health Day.
It's coming up tomorrow, September 4th.
Roanne Millman is a doctoral student in clinical psychology, and a member of the Close Relationships Lab, at Simon Fraser University, British Columbia. She's one of the organizers of an event in Vancouver to discuss the many issues involved with sexual health.
Listen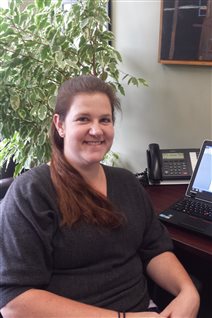 Initiated by the World Association for Sexual Health (WAS), World Sexual Health Day has only been held since 2010 which is perhaps why it is not widely known. The idea is to have it become a United Nations official day.
The theme this year is "sexual health for a fairer society".
The subject itself can be confusing as it encompasses so many issues, for both men and women, of all sexual identities, and physical health, emotional and relationship issues, education, legal, moral, and basic human rights.
Last year the WAS approved and published an updated sexual rights declaration in order to include human rights like Justice
Declaration of Sexual Rights
 The right to equality and non-discrimination.
 The right to life, liberty, and security of the person.
 The right to autonomy and bodily integrity.
 The right to be free from torture and cruel, inhuman, or degrading treatment or punishment.
 The right to be free from all forms of violence and coercion.
 The right to privacy.
 The right to the highest attainable standard of health, including sexual right to enjoy the benefits of scientific progress and its application.
 The right to information
 The right to education and the right to comprehensive sexuality education.
 The right to enter, form, and dissolve marriage and other types of relationships based on equality and full  and free consent.
 The right to decide whether to have children, the number and spacing of children, and to have the information and the means to do so.
The right to the freedom of thought, opinion, and expression.
The right to freedom of association and peaceful assembly.
The right to participation in public and political life.
The right to access to justice, remedies, and redress.
As Roanne Millman points out, this will be the first tim Canada will participate in the event.
She says she is organizing an event in Vancouver to help spread the word about these many and varied issues, and the day itself meant to highlight them.