The Liberal Party is promising $380 million in funding for the arts if it is elected to form Canada's next government on October 19th. Leader Justin Trudeau also says he would reverse the $115-million-dollar annual cut in funding that the previous Conservative government made to the national broadcaster, CBC/Radio-Canada. He would also add on $35 million per year.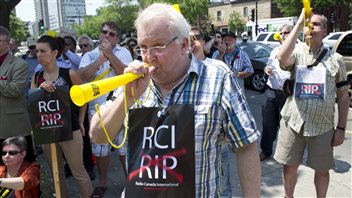 Years of funding cuts to CBC/Radio Canada prompted the public broadcaster to dramatically cut the budget of Radio Canada International. As a result, in 2012 RCI was obliged to close its newsroom, stop shortwave service, dismantle its transmitters, and to limit itself to internet service in only five languages.
Arts tradition eroded
Canada had a proud tradition of funding art institutions such as Telefilm Canada, the National Film Board and the Canada Council for the Arts. But over the years these institutions have also faced massive budget cuts. Trudeau is promising to boost their funding if elected.
He made the announcement in Quebec, a province where cultural and artistic expression is seen as an important way of transmitting and preserving its French heritage.