In the current federal election campaign, the various parties vying to become the next government have proposed various spending platforms, some proposing a deficit budget to bring the country out of its mild recession.  However, a deficit means adding to the debt, and that means lots of taxpayers money is merely going to pay interest on past debts..like an overdue credit card payment.
The Canadian Taxpayers Federation is sort of a non-partisan citizen's watchdog agency reporting on government waste and other issues.  It wants Canadians to understand the implications of all the promises being made by polticians in the current federal election campaign, and what could have been saved if governments past hadn't overspent.
Aaron Wudrick is the federal director of the Canadian Taxpayers Federation, based in Ottawa and explains what Canadians face.
Listen
Wudrick says Canada is already carrying a fairly heavy debt of about 600 billion dollars federally, and almost an equal amount is owed by the combined provinces.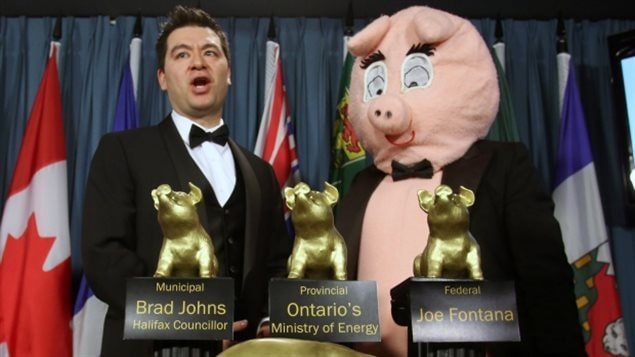 He says 26 billion dollars of taxpayers money went just to pay the interest on the just the federal debt and does not include interest payments on provincial debt.
Wudrick says interest payment is the biggest expenditure for the Canadian government. It is more for example than what is spent on the Canadian military.
In fact he says over the past 25 years, interest has cost Canadian taxpayers a trillion dollars (1000 billion) to service the federal debt
The CTF has also released an assessment of the various promises made by the three major parties, the currently governing Conservative party, and the Liberal Party, and the New Democratic party.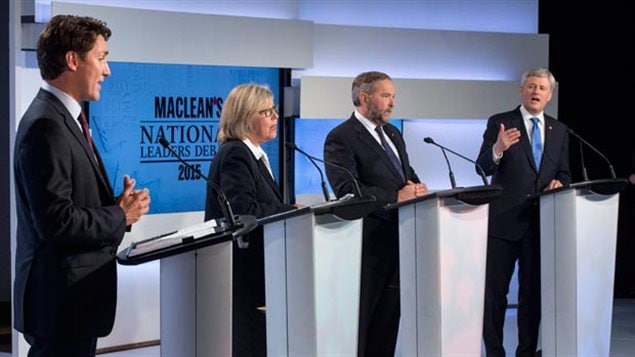 We believe that when considering the merits of each party's proposals, Canadians also need to know the real costs of these promises," said CTF Federal Director Aaron Wudrick. "We have been tracking the parties' promises, using their own figures and timelines wherever possible, and will continue to do so up until Election Day."
For fiscal 2016-17, the cost of promises made by the Liberals is $9.5 billion, followed by the NDP at $7 billion and the Conservatives at $190 million. By fiscal 2019-20, the NDP promises to spend an additional $12.3 billion per year, followed by the Liberals at $9.7 billion and the Conservatives at $263 million.
"With our federal debt costing taxpayers $26 billion per year in interest payments alone, it is important for Canadians to know exactly how each party would pay for increases in future spending," said Wudrick.
Not all promises by the parties have been costed. The Conservatives have not costed 6 promises. The Liberals have 9 un-costed promises and the NDP have 2 promises that still require costing.
He points out that if governments in the past hadn't racked up such a massive debt, the billions of dollars saved each year could be spent on any number of beneficial programmes for Canadians.