Canada and other countries are being asked to increase peacekeeping efforts, but not necessarily by sending troops or police officers.
Canada used to be leader in peacekeeping missions, but some disastrous events in the 1990s prompted it to back away. Now Canada sends financial assistance, but ranks only 68th in terms of troop or police commitments.
In the early 90s, Canadian troops were found to have tortured a Somali civilian. The ensuing scandal prompted the government to hold an inquiry and to disband the entire regiment. In 1994, a Canadian general headed the peacekeeping in Rwanda. Romeo Dallaire was appalled when the genocide began and UN headquarters did not respond to his urgent, repeated calls for help. After that, Canada became preoccupied with its military mission in Afghanistan and retreated from peacekeeping missions.
Peacekeeping mission have new needs
"The demand for these missions has been increasing and there are specific capability gaps that need to be filled within the missions," says Roland Paris, director of international policy studies at the University of Ottawa. He says the United States has spent the last several months and "a lot of political capital" trying to persuade countries to increase their contributions and a UN peacekeeping summit today is the culmination of that effort.
Listen
Advanced countries like Canada could contribute to fill some of these gaps, says Paris. They could include providing airlifts for peacekeeping troops, advanced communications, and advanced engineering for infrastructure like roads and bridges. Canada also could send mobile medical facilities or mobile headquarters for peacekeeping missions.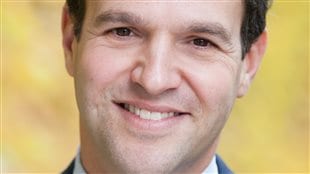 'A natural thing for Canada to do'
"I would hope that this is a natural thing for Canada to contribute at this time," says Paris. "It doesn't preclude Canada being involved in the coalition efforts in Iraq…(or it) continuing to be an active contributor to NATO. It's not an either or choice.
"This would be a natural thing for Canada to do in response to a request from our main ally (the U.S.) and it would be a great way of re-engaging with the United Nations that Canada, in the last few years, has kind of been scorning."