The majority of Canadians will go to the polls to elect a new federal government on October 19.
Somewhat surprisingly, the issue of the muslim face covering for women, the niqab, has become an issue in the campaign. It was initiated earlier this year by a young Muslim female immigrant who refused to remove her veil during the citizenship ceremony. The current government insisted she should show her face, and the woman took the case to court.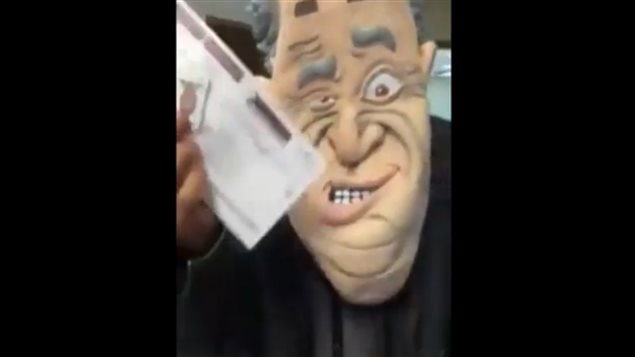 The court ruled that she was not obliged to show her face under the Canadian Charter of Rights and Freedoms.  She has since taken the oath, while wearing her niqab.
Many Canadians however do not agree with the court ruling and in protest have been showing up at early voting polls this week wearing a variety of masks and costumes.
Under Canadian federal election rules, a person is allowed to vote while wearing a face covering, as long as they take an oath attesting they are eligible to vote and show two pieces of identification, at least one of which shows their current address.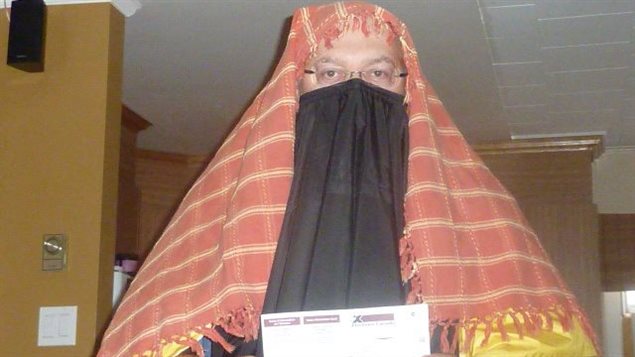 Of the several disguised voters, most are protesting the concept of being able to vote without a visual identification.
A French-language Facebook page begun by Catherine Leclerc called "le 19 octobre, je vote voilee" ( On October 19th, I'll vote wearing a veil) has proved quite popular.
The French language paper Journal de Montreal, reported on October 9, that two residents of the city Levis Quebec were able to vote with faces covered and without having to take an oath of eligibility. The man wore a clown mask, and his female friend wore a scarf that covered her face.
He is quoted saying, "On m'a juste demandé mon permis de conduire et ensuite on m'a donné mon bulletin de vote " (They only asked to see my driver's licence, and then gave me the ballot).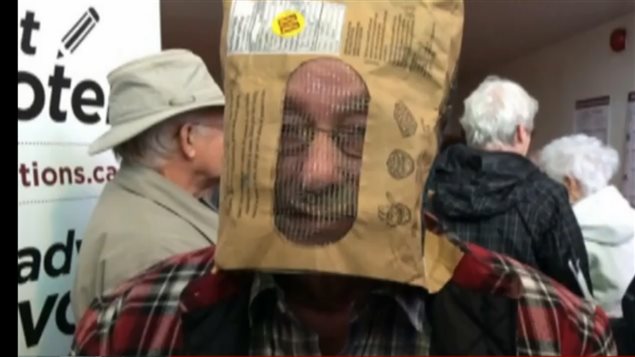 The Journal also reports an incident in Montreal of a man wearing a burka in protest was accosted physically in the street by a Muslim man who objected to the costume in the street outside the voting location.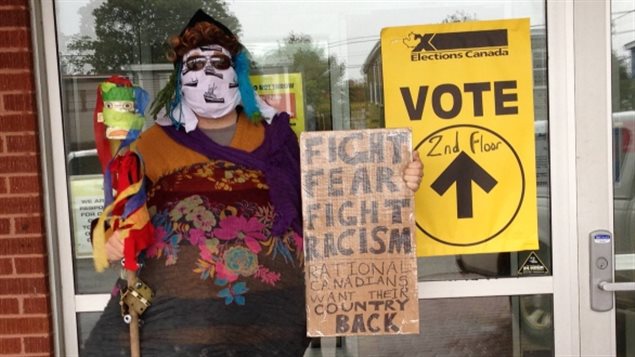 It is not clear how many voted with faces covered as Elections Canada records only the number taking the oath of eligibility, and not why.
With additional file from Hayden Watters-CBC