Prime Minister Justin Trudeau raised a lot of eyebrows when just hours after the bloody attacks in Paris that killed 130 people and turned the world's attention squarely on fighting ISIS, he stuck by his election promise to not only end Canada's bombing mission in Iraq and Syria, but pull out the Canadian fighter jets before the March 2016 deadline authorized by the previous Conservative government.
"In the aftermath of the Paris attacks and with the Liberal government now having a very comfortable majority running the Canadian government, I thought the appropriate thing would have been to rethink that policy," said Wesley Wark, a leading Canadian expert on national security and terrorism.
(Click to listen to the full interview with Prof. Wesley Wark)
Listen
At the very least the Liberals could have continued with the air campaign until the end of its mandate in March 2016 and then reconsider it, said Wark who is currently a visiting professor at the University of Ottawa's Graduate School of Public and International Affairs.
"I think the timing was bad, the political optics were bad, the performance of this very young and to a certain extent very inexperienced government was bad with regards to that decision," Wark said.
Trudeau says instead of bombing ISIS from the air he plans to augment Canada's contribution to the fight by sending more Canadian troops to train Iraqi forces so they can take the fight to ISIS on the ground. Canada currently has 69 elite commandos training Iraqi and Kurdish forces in northern Iraq.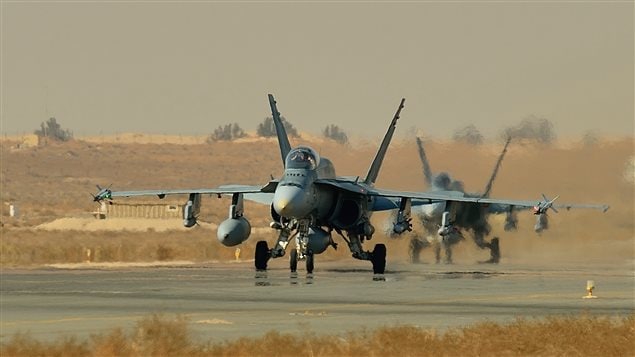 No explanation
Canada's air campaign against ISIS involves the deployment of about 600 Canadian Forces members, including logistical support. The previous Conservative government assigned six CF-18 Hornet fighter jets, one Polaris aerial refueller and two CP-140M Aurora surveillance aircraft to the U.S.-led air war against ISIS.
As of Nov.18, Canadian planes had flown 1,759 sorties, said Canadian officials.
Of those, 1,127 were combat missions by CF-18 fighters, but about two-thirds of the time Canadian jets return to base without dropping bombs, owing to what officials describe as Canada's careful approach to avoid civilian casualties.
Wark says Trudeau and the Liberals have never offered a coherent explanation as to why Canada shouldn't do both: bomb ISIS from the air and train Iraqi and Kurdish forces to fight them on the ground. The Liberal strategy on fighting ISIS, which was developped before the election campaign was called, has to do more with trying to bridge a rift within the party, on the one hand, and attempting to distinguish the party's policy from that of its rivals, on the other, said Wark.
The Harper Conservatives had supported the modest air campaign and the training mission, and the left-wing New Democratic Party wanted no part in the military campaign at all, preferring instead to focus on humanitarian aid.
So it seems the Liberals chose a happy middle: they would pull out Canadian fighter jets, which conducted only about 3 per cent of coalition air strikes anyway, but presented a huge public relations risk if they were ever to accidentally bomb civilians, and instead would beef up the Canadian training force in northern Iraq.
Who to train?
Experts have raised several issues with the Liberal strategy for fighting ISIS. And the Canadian conundrum is a microcosme of policy dilemmas facing all of Canada's Western coalition allies.
Who do you train in Iraq to stand up to ISIS? The American-trained Iraqi national army simply crumbled in the face of a rapid ISIS advance, leaving millions of dollars worth of advanced weapons and materiel in the hands of Islmic State militants. Only two forces managed to stand up to IS fighters and stop their advance: Kurdish peshmerga fighters in the north and Shia militias in the south. Both present problems for Canada and its Western allies.
The Shia militias are closely allied with Iran and have been accused of widespread human rights abuses against Iraq's Sunni Arabs. Reinforcing them would mean reinforcing Iran and deepening Iraq's sectarian rift even further.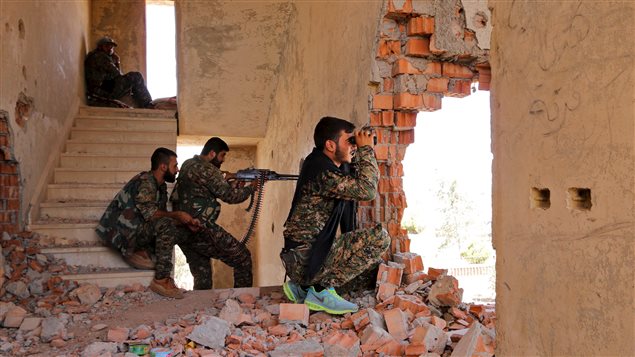 The Kurds present a different problem. The Kurdish Regional Government in northern Iraq is a semi-independent statelet, some say with ambitions of fulfilling the centuries-old dream of becoming the world's first internationally recognized Kurdish state. The Iraqi national government in Baghdad – not to say anything of Canada's NATO ally Turkey – is very nervous about the Kurds getting too much military power and declaring their own statehood. Just two weeks ago, Iraqi officials detained a Canadian C-140 Hercules transport plane because of suspicions that is was taking arms to the Kurds.
The situation in Syria is even murkier. Despite Western proclamations of support for the "moderate" opposition in Syria, neither the U.S. nor its Western allies have found a Sunni group that is moderate enough and capable enough for full-blown military support. The reality is that the most effective anti-Assad forces are the al-Qaeda offshoot al-Nusra Front and ISIS. And the Syrian Kurds who fight ISIS are closely linked with the Kurdistan Workers' Party, which is considered a terrorist group by Canada, the U.S. and Turkey, and there is bad blood between them and Iraqi Kurds.
What kind of training?
Retired Lt.-Col. Steve Day, a former leader of Canada's elite JTF2 counterterrorism unit, who has been involved with training Afghan security forces says the Liberal policy is unclear on what kind of training Canadians would be providing to the Iraqi and Kurdish forces.
(click to listen to the full interview with Steve Day)
Listen
"Are they looking for basic level training, like recruit training? Are they looking for more advanced training at the individual level, or are they looking for what's called collective training?" Day asked.
"The collective training involves small teams up to larger groups of men and women moving around the battlefield and calling for fire support from aircraft or artillery."
Day said the kind of training required will also determine who would be doing that training: whether Canada will be sending more special forces troops or regular forces soldiers.
In any case the training mission carries more risks for Canadian soldiers than the bombing mission would.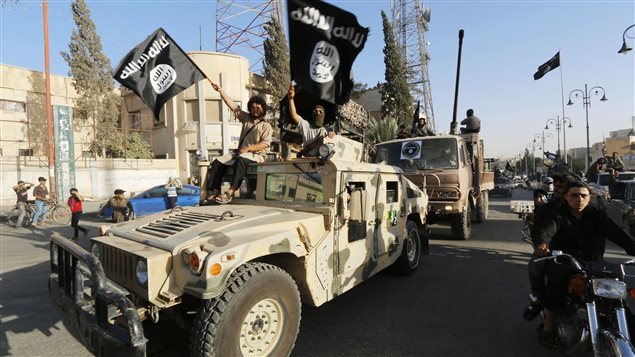 "In counterinsurgency type of operations the danger is 360 degrees, it's around you every day," Day said. "In failed or failing state like we have in Iraq, Syria or Kurdistan region a suicide bomber could blow you up at the main gates of your camp, they could target you with a vehicle-born improvised explosive device, so you're never 100 per cent sure because it's not a traditional conflict area where you have hard, solid lines between the opposing forces."
Also the kind of training that Canadian soldiers do – whether calling for fire support or advanced sniper training – might require them to accompany their Iraqi trainees to the frontlines, exposing them to fire from the enemy.
Day says he too believes Canada should keep the fighter jets in the region and continue training the Iraqi or Kurdish forces.
"I believe we absolutely can do both," Day said. "We are a first world nation and anytime there has been a moral imperative, or any time the cause has been just Canada has always deployed its national resources to defeat the adversary of the day. And I think terrorism and insurgencies are the conflict of our time."
Still Day admits he doesn't know whether Canada and its Western allies have the strategic patience to fight this kind of war.
"Insurgencies are not something that get resolved in one or two years, this is a generational problem."
Related stories:
Canada to bolster troops training Iraqi forces
Trudeau's summit diplomacy marathon
How will Canada's foreign policy change under Stéphane Dion?