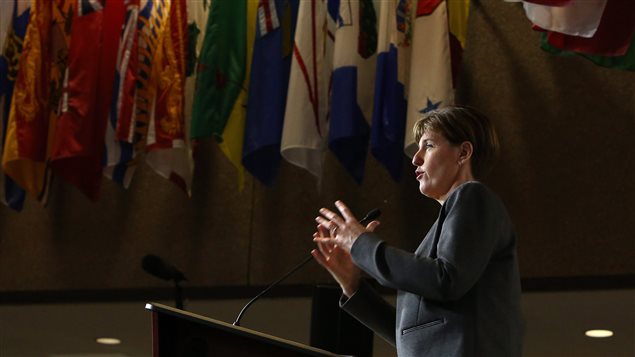 Canada will contribute an additional $100 million to aid the United Nations High Commission for Refugees in its efforts to help Syrian refugees meet their "urgent humanitarian needs," Canada's minister of international development announced Thursday.
Speaking at a news conference in Ottawa, Marie-Claude Bibeau said the money will go toward providing food, clothing, medicine, schooling and other necessities for refugees in Syria, Lebanon, Jordan, Turkey, Iraq and Egypt, as well as helping European countries to deal with the influx of Syrian refugees.
"Along with our commitment to bring 25,000 Syrian refugees to Canada, our additional contribution to the United Nations High Commissioner for Refugees efforts will help the poorest and most vulnerable, and support those affected by times of crisis in fragile states," Bibeau said.
"We know that Syrian refugees are cutting on meals, talking on debt to meet their basic daily needs and risking their lives to leave Syria. This funding to UNHCR will help to make these decisions a little less difficult by helping to meet basic needs."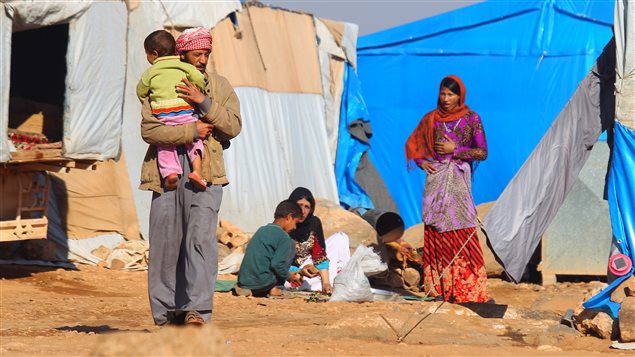 Timely help
António Guterres, United Nations High Commissioner for Refugees, said the support from Canada was "extremely timely."
"With over four million Syrian refugees in the region, I hope more countries will follow Canada's example and not only help us address the enormous needs in the neighbouring states but provide more opportunities for refugees to find safety elsewhere," Guterres said in a statement.
According to the United Nations, 13.5 million people inside Syria need urgent help, including 6.5 million who are internally displaced. It is estimated that well over 250,000 people have died in the conflict, with over 1 million wounded.
Ottawa is also asking Canadians to help support humanitarian efforts on the ground through the Syria Emergency Relief Fund. It pledged to match dollar for dollar contributions made by individual Canadians to registered Canadian charities.
Today's announcement brings Canada's assistance funding in response to the Syria crisis to a total of $969 million, Bibeau said.