Her name was Rowan Stringer, a 17-year-old girl from Ottawa, Ontario. who was the captain of her high-school girl's rugby team.
Rowan died after a hitting her head hard and losing conciousness during a game in may 2013, and never regaining consciousness.
Boston University concussion experts later examined her brain and concluded the teen had suffered from "second impact syndrome" which can affect people who suffer more than one concussion in quick succession. Rowan had has two previous concussions that same week.
Now Ontario, Canada's most populous province, is proposing a new law on concussions designed to help protect young athletes from dangerous head injuries.  It will be called "Rowan's Law".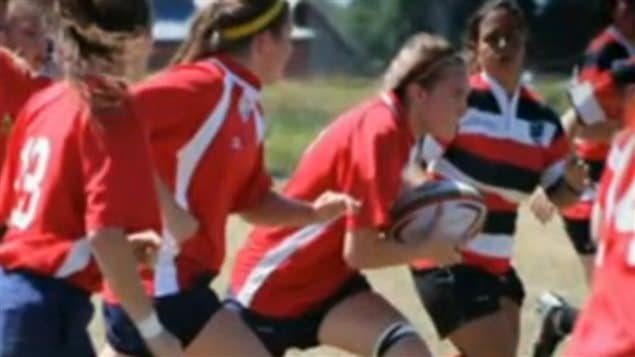 The inquest into her death led to the coroner making 49 reccomendations
These include:
– adopting and promoting the Swiss developed "International Concussion Consensus Guidelines on Management of Concussion in Sport"
-parents and players in higher risk youth sport confirm in writing that they have participated in a pre-season concussion awareness programme
– that concussion awareness be included in school curriculums
-that there be a method developed to track student concussion injuries and ensure  students are treated appropriately
-that students be pulled from the game if concussion is suspected and not play until medically cleared
-determine a safe length of time between practices or games involving contact to decrease the risk of concussion or other injury, especially for youth who participate in more than one league.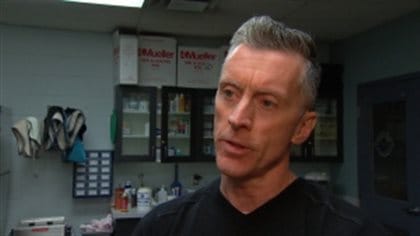 The Ontario government is set to debate the proposed new law on December 10th, which is being backed by all three provincial political parties, the Liberals, New Democratic Party, and Progressive Conservatives.
This would be the first concussion legislation in Canada. The new law would first set up an advisory panel to implement the coroner's recommendations within a year.
Now a west coast British Columbia doctor is calling for that province to implement the same sort of legislation.
Dr Jim Bovard is Chief Medical Officer for the professional football (soccer) team, the Vancouver Whitecaps. He is quoted by CBC saying, "Why wouldn't we do it? I can't think of a good reason. The more we talk about it, the more people are are going to know that it's an issue, and hopefully that will prompt them to learn more about it."
Dr. Bovard said although concussions can happen quickly, their symptoms can take a while to manifest.
Here are some to watch out for following a blow to the head:
ringing in ears
dizziness
nausea
headaches
loss of balance
confusion
With files from Elizabeth Payne-Ottawa Citizen, Adrian Morrow-Globe and Mail, CBC (BC), CBC (Toronto)