Getting around in the snow is a big deal in many Canadian cities, so the city of Montreal's plan to improve snow removal operations was welcome news. The city plans to coordinate snow removal across its 19 boroughs and to use technology to let residents know the details.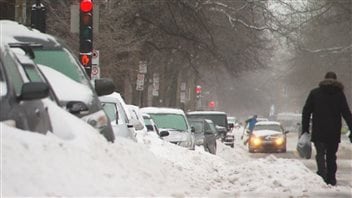 Goal is more uniform, efficient service
Once 10 centimetres of snow accumulate, all boroughs will have 12 hours to start plowing and 36 hours to clear main roads. If they they don't comply, boroughs will face fines.
This will hopefully put an end to situations where one could drive down one long street where a portion was cleared and another not. Snow-clearing machines will transmit information to computers and citizens will be able to go online to see when their streets will be cleared.
Help for avoiding fines and towing
This is important for several reasons. Temporary signs go up on streets warning drivers to move their vehicles at times when plows are coming through. There are hefty fines for disobeying and cars may be towed away. Knowing the clearing schedule in advance allows drivers to plan ahead.
When there is a lot of snow, they may choose to leave the car at home and take public transit instead. Or if the roads are not going to be cleared, people may decide to reschedule meetings or outings.