All this weekend a huge number of parties and celebrations have been going on in the western city of Winnipeg Manitoba.
Today is marks the 103rd edition of the final match up and culmination of the Canadian Football League (CFL) season.
They're playing for the coveted "Grey Cup".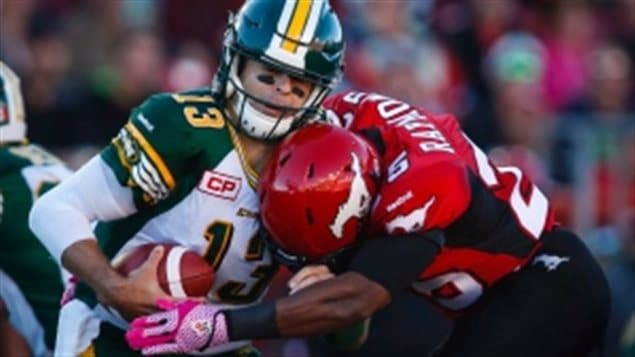 Herb Zurkowsky is a sports journalist for the Montreal Gazette newspaper and follows the CFL and boxing.
Listen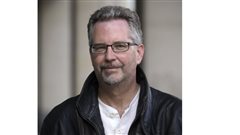 Unlike the US and elsewhere, most of the finals are played on open fields, and Winnipeg is not known to be warm at this time of year. Indeed, it holds the record for the coldest Grey Cup game in 1991 when temperature at kickoff was -18C.
There have been games where wind chills were even colder such as 2010 in Regina, where temps combined with wind chill during practices leading up to the game were around -25C.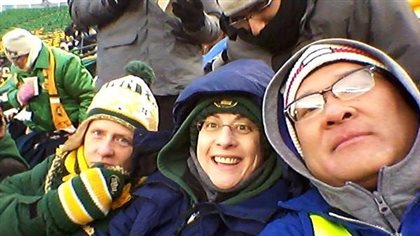 Luckily it warmed up somewhat for the actual game a few days later to around zero, and wind chill of a balmy -5.
In Winnipeg, McMahon stadium recorded -21C and heavy snow during the match in 1993.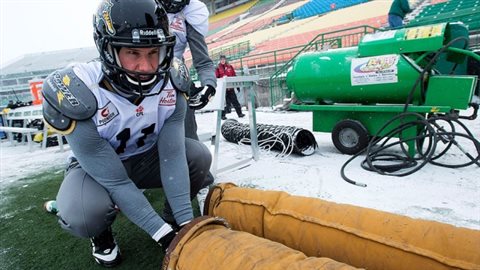 This year the temperatures at game time are expected to actually be above zero, but wind gusts could also be a factor from 30 to 50 kmph.
But the Grey Cup goes on no matter what the weather and this year Canada's premier football event features the Edmonton Eskimos of the western division facing the Ottawa RedBlacks of the east.