Rather than seeing the world's water problem as one global crisis, author and journalist Marq de Villiers prefers to break it down and suggests there are solutions best taken up locally. His view is outlined in a new book called "Back to the Well: Rethinking the Future of Water."
"There is no real global crisis," says de Villiers. Rather he sees two problems. The first is a problem of shortages in places like the Middle East, the southwest U.S., Sao Paolo, Brazil. The second is the severe problem of contamination.
Listen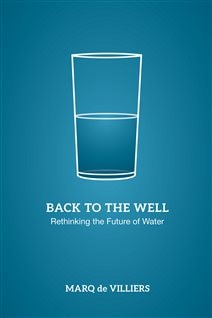 'Sounds huge and dire'
He notes that somewhere in the world a child dies every six to eight seconds from drinking bad water and that 1.5 billion people do not have access to clean drinking water or sanitation. "So it sounds huge and it sounds dire, and of course it is," says de Villiers.
"The other side of that is that in the last decade-and-a-half, both UNESCO, the United Nations and a slew of other agencies have managed to bring clean water and sanitation to well over a billion people on the planet. That's a huge number…And so we have a long way to go, but what I found is that we are going in the right direction and the efforts are being made."
Innovative solutions
Windhoek, the capital of Namibia was the first to recycle all of its waste water turning into drinking water and other jurisdictions in California, Europe and other places are doing the same, he notes. New technologies are being developed such as a toilet that can turn its discharge into safe compost.
De Villiers says there are many solutions that are available that can be adapted to the needs of communities. This is an idea that can be applied to Canada's remote aboriginal communities he says, where a lack of clean drinking water has been a chronic problem.