A new study puts into question the idea that burning trees (biomass) to generate electricity, is "carbon neutral".
It particularly looks at the process to feed the two biomass generators in the east-coast province of Nova Scotia.
The 42-page study is called Forest Biomass Energy Policy in the Maritime Provinces: Accounting for Science.
Many international agencies such as the Intergovernmental Panel on Climate Control (IPCC)  treat forest biomass as carbon neutral by replacing a cut tree with a planted one (one-for-one). Author Jamie Simpson, of the East Coast Environmental Law Association points out that at best, cutting down a forest actually creates a carbon debt.
Simpson and others point out that the carbon from a cut tree and burned as biomass is actually a debt that can only be repaid over the course of decades as the replacement tree grows. Depending on how the tree is cut and burned, that debt may remain for up to a century.
Inded several years ago, in 2010, another document pointed out that cutting forests for biomass power generation was not necessarily "carbon neutral".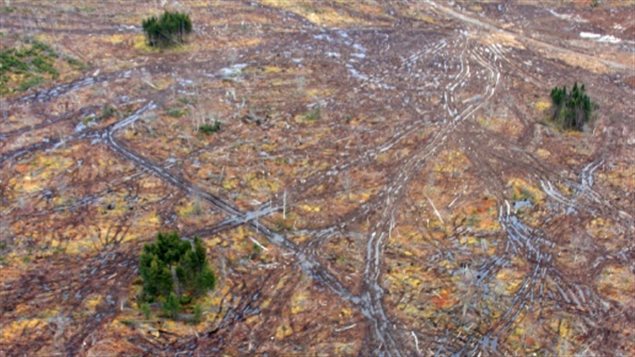 The biomass plant has already been the source of other controversy as it seeks wood supply to keep it going.
Last year was the plant's first full year of operation, To keep up with the biomass boiler demands almost a quarter of the approximately 530-thousand tonnes of biomass; logs, bark, and wood chips, had to be imported from outside Nova Scotia.
The Point Tupper generator was built to provide electricity for a paper mill, and also to help the province meet renewable energy targets of 25 percent this year,
The report also notes criticism of forest harvesting regulations saying it's limited to a requirement leaving ten trees standing for every hectare cut, buffers along watercourses, and leaving dead trees on the ground for wildlife habitat and soil health. ECELAW says it has no knowledge the rules are being applied or enforced.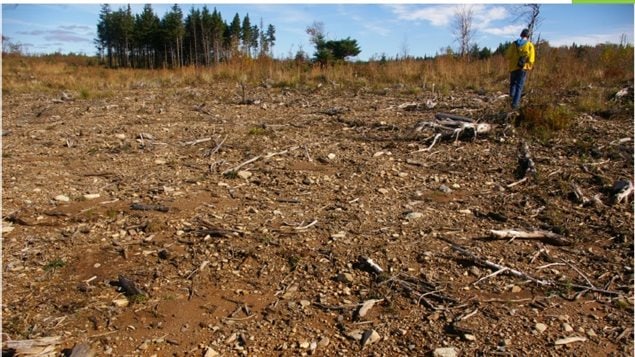 Indeed, it points to several areas of concern, from soil quality, to effects on wildlife, and says that a full carbon cycle accounting is needed to show whether or not the biomass generator is indeed "greener" than burning coal.
additional info- sources