After what they say was something of a breakthrough year in 2015, Canadian animal rights activists say they have no plans to let up in 2016.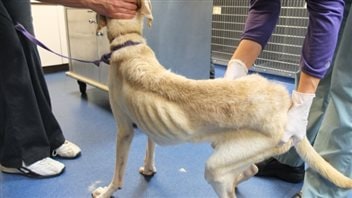 Over the course of 2015, activists, among other things, got a case to the Supreme Court of Canada, kept up pressure on the Calgary Stampede for its treatment of horses in the famed–and popular–chuckwagon races, saw seven of the eight candidates they endorsed in the federal election win seats in the House of Commons and filed lawsuits against two firms for falsely claims about animal safety.
Bolstered by McDonald's announcement in September that the company would transition to exclusively using eggs from free-run chickens over the next 10 years, activists plan to keep up the pressure–both legal and political–on more businesses.
Measures include a cross-Canada billboard campaign aimed at making Canadians aware of the scope of the abuse and what they can do to help.
As director of farmed animal advocacy at Animal Justice Canada, Anna Pippus is in the forefront of efforts to enforce farm animal protection laws that affect 700 million animals annually.
She spoke to RCI by phone from Vancouver.
Listen