Canada's relations with Russia have been in a deep freeze over Russia's annexation of Crimea and its support for pro-Russian rebels in Eastern Ukraine.
But a rarely used Arctic shipping route might offer a path for a thaw between Ottawa and Moscow, says an American security and foreign policy expert.
The so-called Arctic Bridge Route (ABR) runs from the port of Churchill, Manitoba to the Russian port of Murmansk, says Ian Armstrong, an analyst with Global Risk Insights and a researcher with Wikistrat.
The route is presently only open for four months a year, but will continue to become available more widely throughout the year as climate change shortens the duration of ice periods, Armstrong says.
(click here to listen to the full interview with Ian Armstrong)
Listen
And the Arctic sea route offers a significant short-cut for shipping from Murmansk to North America and vice-versa: from an average of 17 days via the conventional route through the St. Lawrence Seaway, to just 8 days via Churchill.
"From there shipments can be quickly dispersed through rail links throughout Eurasia and North America respectively," Armstrong wrote in a recent analysis piece for Global Risk Insights.
"It is with this ease of access that the ABR becomes truly an unignorable asset. For Russia and Canada alike, a developed ABR would represent unparalleled trade accessibility to highly important markets. Russia would gain access to North America, while Canada would secure a firm linkage to Eurasia — opportunities that will become increasingly difficult to pass up as the ice continues to thaw."
Many hindrances remain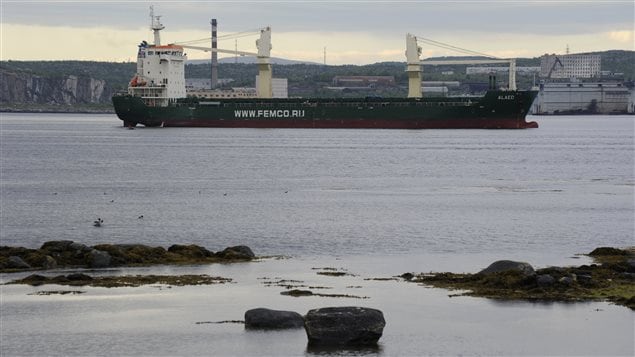 Still there are many challenges – technological, logistical and political – before the route achieves its full potential.
One of the biggest obstacles is the state of infrastructure connecting the two ports to the logistical networks in both countries.
The port of Churchill, for example, is connected to the rest of Canada via a single rail line. The same global warming that extends the navigation season in the Arctic also thaws the permafrost over which much of the northern portion of the Winnipeg-Churchill railway is laid upon.
Armstrong says Canada needs to invest in significant road building to improve Churchill's logistical ties to the rest of the country.
The Arctic sea routes are so rarely navigated that the whole area needs better navigational and hydrogpaphic support, search and rescue infrastructure, and Arctic Bridge traffic regulations, says Armstrong.
Significant modernization of port infrastructure is also needed on the Russian side, though President Vladimir Putin has enacted fairly substantial policies to meet these ends, says Armstrong.
Despite the shrinking ice cover, the Arctic remains a dangerous place for navigation, making the major maritime insurance companies rather reluctant to insure prospective ABR voyages.
Also, shipping in the Arctic waters requires specially built and more expensive vessels with reinforced hulls to withstand the occasional ice and icebreakers to clear the path for shipping – all adding up to the cost of Arctic shipping.
Political obstacles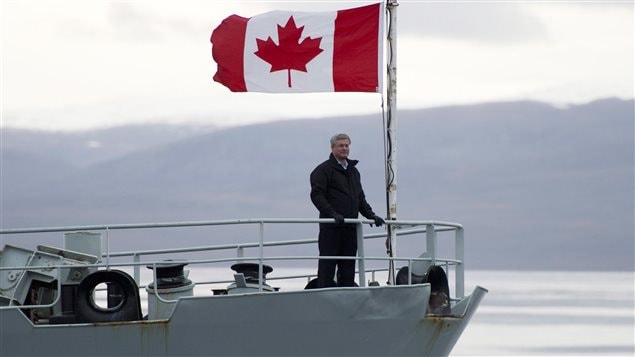 Stephen Harper's Russia policy shaped Canada as one of Moscow's staunchest international critics and essentially nullified any prospects for the kind of cooperation needed for the Arctic Bridge, says Armstrong.
Harper's Arctic policy, however facilitated modest developments in infrastructure that helped position Canada for such a possibility in the future, he says.
"With Trudeau, there is of course the natural reconfiguring of international relationships that comes with a new leader," says Armstrong.
Trudeau has thus far remained relatively tight­lipped on both his Russian policy and his Arctic policy, says Armstrong.
For the time being, it would appear that Trudeau is continuing the hardline stance on Moscow seen previously by Harper. Trudeau­­ called Putin a "bully" and said Russian policy has been "unduly provocative," says Armstrong.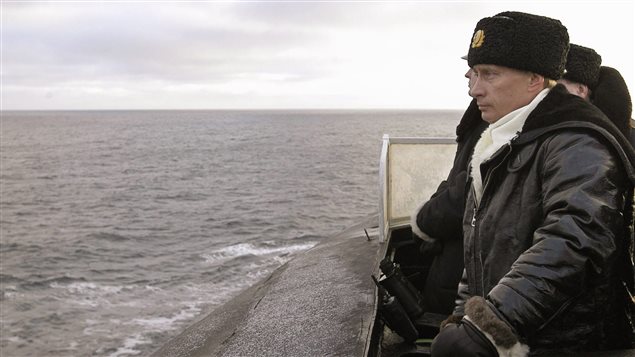 Thus, in the short­term (coming year or two), Canada's relationship with Russia is unlikely to change, and the status quo of icy relations will remain.
"However, I believe this may be more the result of the fact that taking a hard stance with Moscow is currently politically convenient regardless of your political party, both at home in Canada and internationally in the Western world," says Armstrong.
Given this, Trudeau ultimately has a higher potential than Harper to begin rekindling a better relationship with Moscow ­­ if anything due to the sheer inevitability of passing time since the initial Ukrainian invasion, and perhaps also due to political expediency, more so than any kind of concrete ideological belief, he says.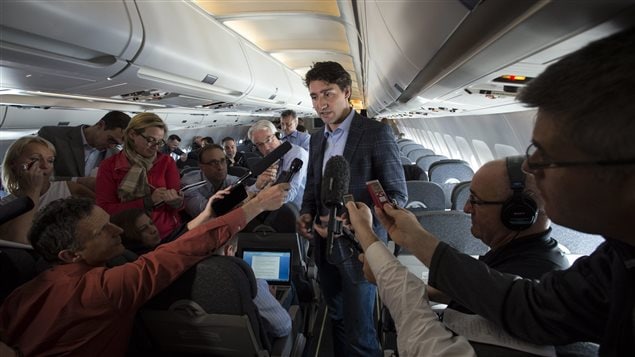 "For his part, he has been relatively tight-­lipped on the matter thus far, a sign that he is perhaps being more cautious in his tone with Russia in an attempt to not close any doors for reconciliation prematurely," says Armstrong. "For instance, Harper was very vocal in his assertion that Crimea would never be recognized by Canada as part of Russia ­­ Trudeau has yet to push his rhetoric this far."
For Moscow, even a seemingly small and ambiguous shift in tone might be enough to begin a gradual process of easing tensions.
"This change is unlikely to happen in the short­term, as I previously said, but I believe it does have a fair potential to occur over the course of Trudeau's prime ministership ­­more so than while Harper was in office," says Armstrong. "In the meantime, Trudeau can indeed take a note from Harper,­­ not from Russian policy, but from his Arctic policy."
Though the projects Harper initiated are not yet complete, Inuvik­ Tuktoyaktuk highway and the Canadian High Arctic Research Station ​will indeed be completed under Trudeau's leadership, he says.
"These are the kind of infrastructural projects that Canada can oversee to work its way up to the Arctic Bridge regardless of whether relations with Russia are cordial at the moment," says Armstrong. "These projects are crucial to laying the groundwork for the ABR, and ensure a more certain pathway forward if/when relations with Russia are restored."