The Canadian government should put a tax on sugar-sweetened drinks to reduce the rapidly growing rates of obesity and diabetes, says the Canadian Diabetes Association. The charity renewed its call for such a tax after a study was published this week showing that Mexico put a 10 per cent tax on sugary drinks in 2014, and then saw a six per cent drop in their purchase.
Consumption of sugary drinks declined in other countries that imposed a tax on them too. They include France, Hungary and Finland.
100 litres a year consumed
"Canadians consume on average over 100 litres a year of sugary drinks, so that's certainly a concern," says Dr. Jan Hux, chief science officer for the Canadian Diabetes Association. "The reason why we're concerned about it is because those beverages are directly linked to the risk of Type 2 diabetes."
Listen
It's not just soft drinks that are of concern, but Canadians are drinking increasing amounts of sports or energy drinks, sweetened ice teas, fruit-flavoured drinks and flavoured coffees.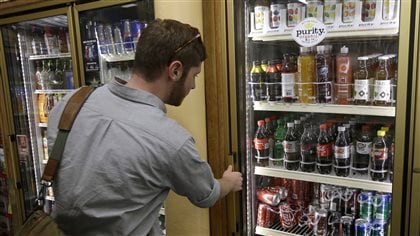 Deaths attributed to sugary drinks
The association quotes a study from June 2015 in the journal Circulation that estimates sugary drinks are linked to 180,000 deaths per year around the world, 133,000 of them from diabetes. It also estimated that 2,452 deaths a year in Canada are attributable to sugary drinks.
Diabetes 'a huge health burden'
Three million Canadians have been diagnosed with diabetes and it is believed many more have the disease and don't know it. The number is expected to double in the next 12 years.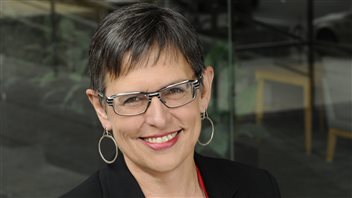 'We need to get serous about prevention'
In Canada, 30 per cent of strokes occur in people with diabetes, 40 per cent of heart attacks are among diabetics, as are half the treatments of dialysis because of kidney failure, and 70 per cent of non-traumatic amputations.
"That's a huge health burden on the individuals who are affected by this disease," says Hux. "And it's a huge burden on the health care system. So we need to get serious about prevention."