Canada's largest association of small- and medium-sized businesses says it wants Prime Minister Justin Trudeau to raise the issue of red tape at the U.S.-Canada border during his upcoming meeting with President Barack Obama in March.
In a newly released report the Canadian Federation of Independent Business (CFIB) said Monday red tape at the U.S.-Canada border is so bad it's causing many Canadian small business owners to rethink their plans to trade across the U.S. border.
"What our members are telling us is that it seems to be easier for them to import goods and services to Canada than it is for them to export to the United States," said CFIB vice-president Satinder Chera. "This is one of the reasons we are encouraging Prime Minister Trudeau and President Obama to make this priority at their upcoming meeting, because if we're saying we truly have free trade in place, then we need to make sure that it works for everyone."
(click to listen to the interview with Satinder Chera)
Listen
In order for small businesses to succeed they need support from both sides of the border, Chera said.
"In this shaky economy, what are some of the inexpensive things that we can do to support businesses in Canada?" Chera said. "We would say the free trade, making it red-tape free hassle would be one easy way to make that happen."
'Paper burden'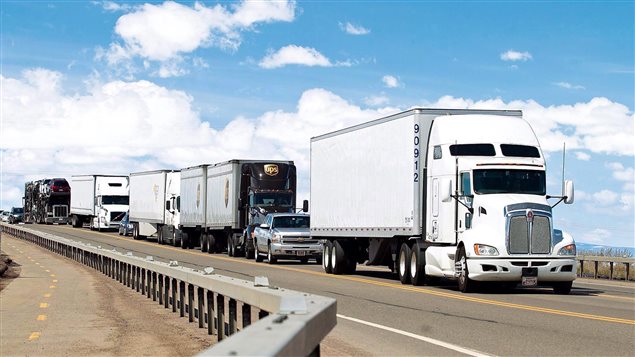 The CFIB report is based on 8600 responses from small business owners, said Chera.
"What we found really worrisome is that one-third of business owners that we surveyed said that if they had known about the costs associated with trading with the U.S., they would not have gone into trading in the first place," Chera said. "Which begs the question, how many businesses have given up or not even tried to trade with our largest trading partner because of the costs associated at the border?"
About 60 per cent of respondents said they had to raise the prices for their goods and services in Canada because of red tape and various fees, Chera said.
Thirty-six per cent of responders pointed to administrative hassles and lack of transparency around fees as forcing them to reduce the frequency at which they currently trade, Chera said.
"It's the myriad of different rules and forms that businesses have to fill out to enter any transaction, whether it's at home or internationally," Chera said. "So we know that the paper burden is one area that our members have raised a concern."
Red Tape Awareness Week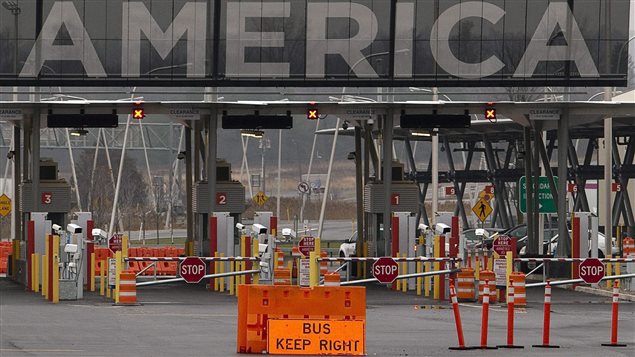 The report, released on the first day of the so-called Red Tape Awareness Week, which was launched by the CFIB seven years ago, looked at the performance of both the Canada Border Services Agency (CBSA) and the U.S. Customs and Border Protection (CBP) Agency in facilitating cross-border trade, Chera said.
Compared to the findings of the previous 2010 report, CBSA staff showed some improvement when it comes to the knowledge that is dispensed by border officials to small businesses and how they treat customers.
"We have certainly seen some improvement in businesses that have reported a better experience at the border," Chera said. "But while there has been some improvement, the vast majority of businesses would not grade their experience as good, they would grade it as acceptable."
The federation's message to government is there is still a long way to go in making it easier for small businesses to trade, Chera said.
In fact, small business owners gave the CBSA website a worse rating for user friendliness than in 2010, likely stemming from the fact that a website developed by the agency for small businesses has been taken down, Chera said.
In comparison, CBSA fared somewhat better than its US counterpart. In particular, the CBP performed worse on the amount of paperwork and customer service than the CBSA, while it also registered higher dissatisfaction on website user friendliness than in 2010, according to the report.
The CBSA is committed to working with the CFIB in advancing key areas of benefit to small and medium-sized enterprises (SMEs) in support of trade facilitation, said a written statement by CBSA spokesperson Line Guibert-Wolff.
"A web page dedicated to SMEs on the CBSA website was removed as part of Web Renewal, a whole of Government initiative that aims to bring together all Government of Canada content to a single Web site: Canada.ca," Guibert-Wolff wrote. "As the CBSA processes are the same regardless of the size of a company, the content of the SME page was updated and integrated into the Import and Export menus of the CBSA website."