Federal Transport Minister Marc Garneau is on a two-day working visit to Washington, D.C. to discuss rail safety and transportation of dangerous goods, as well as adding customs pre-clearance for U.S.-bound passengers and cargo at more Canadian airports.
The former Canadian astronaut will hold meetings with his U.S. counterpart Secretary of Transportation Anthony Foxx and Jeh Johnson, Secretary of Homeland Security to discuss adding Billy Bishop Toronto City Airport and Quebec City's Jean Lesage airport to a list of eight current Canadian airports where passengers are pre-cleared for flights to the U.S.
The Ottawa Citizen is reporting that adding pre-clearance to these airports would allow airlines flying out of those two locations to offer direct service to a greater number of U.S. destinations because they could fly into airports that don't have customs officials.
It would also potentially attract more U.S. tourists to Canada because American travellers could hop on more direct flights back to the United States.
"Essentially you could land anywhere in the United States at an airport, whether or not it has customs officials. And there are a huge number of airports in the United States that don't have customs people," Garneau said in an interview with the newspaper.
"There's a great potential for airports in terms of acquiring new flight destinations and building up their capability."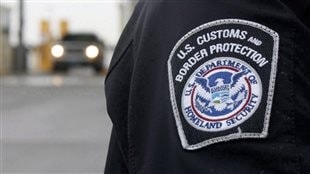 The United States currently has customs officers doing pre-clearance checks at eight international airports in Canada under an air transport agreement concluded in 2001: Ottawa, Toronto Pearson, Vancouver, Calgary, Edmonton, Halifax, Montreal and Winnipeg.
Each year, approximately 11 million passengers are pre-cleared for flights to the U.S. out of the eight Canadian airports currently included in the agreement, according to the report.