Whether you think Valentine's day (Feb.14) is a truly romantic occasion, or just an artificial date made up by a giant corporate greeting card company to sell their product, it still a big event, and love doesn't come cheap.
According to the fourth annual survey of the cost of love, RateSupermarket.ca, says from first date to marriage in 2015 cost about $61,821.60.
That's up over $11,000 from 2014.
They break it down into a year of dating for a total of $10,683.84.
This includes 12 fancy dates, (nice restaurants-theatre tickets etc) at about $277.54
Some 24 casual dates,(takeout meals, coffee dates, Netflix costs) at an average of $21.72
Then there are weekend getaways. A couple of those will add up to over $1,200.00
And throw in a beach vacation week, at over $3,000, along with incidentals, like flowers, men's wardrobe, etc. and you get to over the $10 grand figure.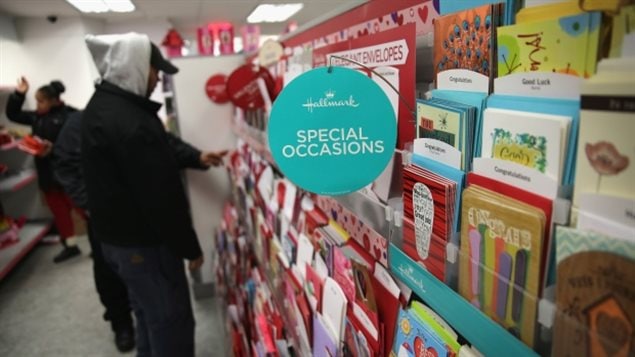 Presuming things are still working out well, a year long engagement will run about $12,164.76.
This includes more dates, wardrobe, more flowers etc for over $5 thousand. Then there are the rings at another $4 grand or so, and the engagement party at about $2 grand.
Still in love and on track? The wedding will set couples back another $38 grand at least.
That includes about $2,000 for the bride, dress etc., and a tad over $600 for the groom.
The ceremony will cost almost $3 thousand, and that much again for the honeymoon, but the big cost is the reception which would run a bit over $15 thousand.
Add it all up and its over $61 thousand for 2015
Why such an increase over 2014? Well the company says the higher restaurant, travel, and other costs which have risen quite a bit and the fact the Canadian dollar has dropped to about $0.70 compared to the US dollar has hurt quite a bit.
Penelope Graham, editor at RateSupermarket.ca. "With consumer spending power on a decline, Canadians will see their dollars stretched on fancy dinners out and romantic getaways. For couples planning significant financial milestones, this year may be especially hard on the wallet."
Canadians prefer sex
As an interesting aside on this Valentine's weekend, a recent poll showed only half of those in the prairie province of Manitoba plan to give their significant others a gift.  Among those who do, a restaurant meal is planned by about 41%, then comes the greeting card. Giving candy or chocolates are in the works for about 33 percent of the respondants, followed in decreasing order by flowers, clothing, jewelry (9 percent) and a gift card (8 percent)
Interestingly, a poll in 2014 showed when faced with the choice among either, flowers, dinner, lingerie, or sex for Valentine's day, most Canadians chose sex.
On the other hand, a different poll taken in 2015 showed one third of Canadian couples argue daily or once a week, and the topic most often argued about is how couples spend quality time together.
Additional information- sources