It looks increasingly like Canada will take part in what is likely to be a dangerous peacemaking operation in Libya.
Speaking to reporters at the Conference on Security and Defence in Ottawa on Friday Chief of the Defence Staff Gen. Jonathan Vance said Canadian military officials are closely monitoring the situation in the lawless North African country.
"I don't know whether we will be involved militarily, but we will certainly be involved somehow, because Libya sits at a crossroads of some very important and dangerous things that are happening in the world, affecting Africa, affecting even our forces deployed . . . in Sinai,," Vance said.
Vance's comments come less than a week after Defence Minister Harjit Sajjan admitted that Canada's participation in an Italian-led mission in Libya was discussed at the meeting of NATO defence ministers in Brussels last week.
"Italy is willing to take the lead on this; once we have a good understanding of the political situation, that will allow us to figure out what we need to do," Sajjan said in an interview with Chris Hall on CBC Radio's The House.
"Before we can actually say 'Yes we're interested,' 'Yes we can do this,' we're doing what all responsible coalition partners should do and then decide if we have the right capabilities to assist in this mission."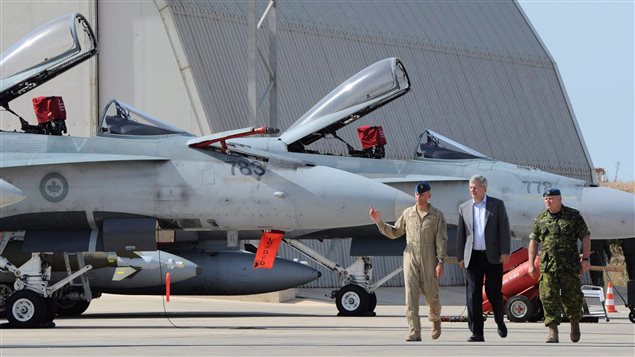 More than four years after Moammar Gadhafi was deposed by a popular uprising supported by a Western military intervention — including a Canadian bombing campaign — the patchwork of rebel forces that overthrew the flamboyant dictator have been unable to form a national unity government.
Radical Islamic groups, including an offshoot of the Islamic State in Iraq and Siria (ISIS), have taken advantage of the resulting political vacuum to establish themselves in Libya's coastal cities.
The CBC reports that an estimated 3,000 ISIS fighters are in the country, which has been attracting more foreign recruits in recent months as the journey to Iraq and Syria has become more difficult with Turkey tightening its border with Syria.
Retired U.S. navy admiral James Stavridis who oversaw NATO's operations in Libya in 2011 says to an impact in Libya, NATO countries have to get involved over the next six months.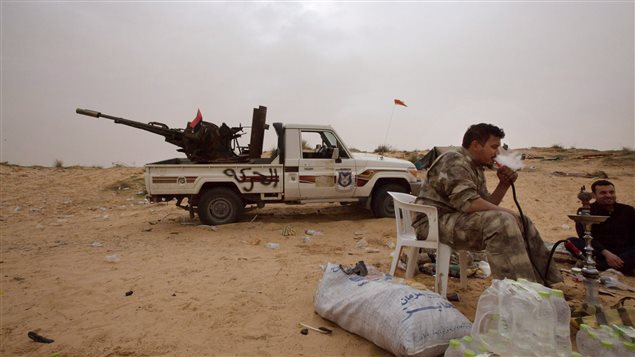 "We have to act before the Islamic State becomes even stronger … otherwise we're going to have another massively failed state on the periphery of Europe," Stavridis told CBC News Network's Power & Politics.
"It is extremely important that we confront the Islamic State in Libya. That's the clear and present danger. They are moving into regions around Sirt, right in the centre of that very long coastline, and this is only a hundred miles or so to European territory."
That presents a very distinct danger to Europe and therefore to NATO, Stavridis said.
"We should see if we can get a UN Security Council resolution to build a peacekeeping force, a reasonable-sized ground peacekeeping force, because that is what we did not do last time," he said.
"We had a very effective air campaign [in Libya], we had a very effective arms embargo and we did a good job at protecting the people of Libya, but we didn't put any kind of mission on the ground that could build stability into the problem."
With files from CBC News