Worst serial killer in Canadian history
It came as a shock when it was learned that serial killer, Robert Pickton had a book published and that it was available online.   Although another name is listed as the author, it is by and about Pickton.
Pickton a former pig farmer in Port Coquitlam British Columbia, was convicted in 2007 in the second degree murders of six women, and was suspected in the murders of at least 20 others.   After his arrest he allegedly told an undercover policeman that he killed 49 women and wanted to make it 50, but got caught because he was "sloppy".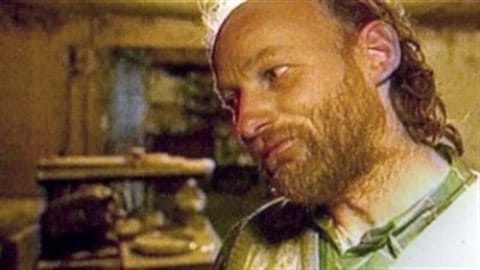 He is the worst serial killer in Canadian history.
Currently serving a life sentence at a maximum security prison, government officials and victims families were outraged to learn this week that a book entitled "Pickton: In his own Words" was available online from Amazon.
Kat Norris, an activist in Vancouver's Downtown Eastside community was quoted in the CBC saying,  "It's like being re-victimized again and they're going to have to go through the whole media process and hearing his name again and being asked questions. It's really unfair to the families that someone who's committed these heinous acts is going to be profiting from what he's done to all of these women."
The 144 page book is published by Outskirts Press in Colorado.  The back cover of the book calls Pickton the 'Fall Guy',  and claims his innocence, in the rambling text interspersed with passages from the Bible, and transcripts of interviews between Pickton and the police.
B.C. Minister of Public Safety and Solicitor General Mike Morris had appealed to Amazon to stop selling the book, while B.C. Premier Christy Clark is now looking into ways to stop criminals like Pickton from profiting from their crimes similar to laws already on the books in Alberta, Saskatchewan, Ontario and Nova Scotia.
As of today Amazon has pulled the book from it's website, and Outskirts Press says it will cease publication of the item, saying in a statement that it's policy is not to publish work from incarcerated individuals
Federal Public Safety Minister Ralph Goodale says he has the Correctional Service of Canada looking into how the manuscript got out of the prison.
Additional information-sources