Money in Turkey, Venezuela, and Peru have them; Columbia, Serbia, Japan and Mexico too. In Australia and most recently, Sweden, all banknotes feature a women on one side and a man on the other. But in Canada it has taken until now, for a woman to be considered for the honour. For Merna Forster, the Canadian historian who initiated the petition to change this oversight, the victory is sweet!
Listen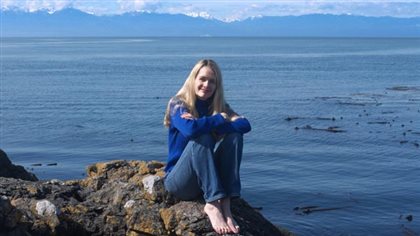 "It was a memorable International Women's Day. I'm thrilled!"
Last week, in honour on International Women's Day, Finance Minister Bill Morneau announced that a women would be featured on the first banknote in 2018. And that Canadians would be consulted to see who was the most popular candidate.
In a rather exceptional move, Minister Morneau sent a note to thank Merna Forster, and all the people who signed the petition for their work and committment to bringing this change about.
"In the UK the campaign there was successful after only 25,000 signatures"
England is putting much-loved author Jane Austen on one of its bills. This, with the blessing of Mark Carney, formerly the Governor of the Bank of Canada, now the Governor of the Bank of England. Merna Forster points out that the campaign in the U.K. took only 25,000 signatures.
The campaign in Canada, which began in 2013, grew to nearly 74,000 signatures. Well-known Canadians, such as writer Margaret Atwood, actor Kim Catrall , journalist and activist Judy Rebick, author Charlotte Grey, actor Cynthia Dale and CBC journalist, Shelagh Rogers, joined the effort.
Following the announcement the Bank of Canada tweeted that the first name submitted was Canadian suffragist Nellie McClung, who died in 1951. The woman chosen must be deceased for 25 years, and have been born in Canada, or been a naturalized Canadian.
Merna Forster has two books full of amazing women who qualify. She says many people would like to see an aboriginal woman honoured as the first and she suggests Quebec's Mary Two-Axe Early, or Kateri Tekakwitha, and then there's the amazing Maud Watt, known as "The Angel of Hudson Bay".
Canada's move follows the the United States, which announced last year, that it would feature the face of a woman on a redesigned $10 bill. Their's will be unveiled in 2020.
Also on March 8th, Prime Minister Justin Trudeau announced the creation of a new postal stamp and a limited-edition Canadian coin, to mark the centennial of Manitoba, as the first province in Canada to grant women the right to vote. The provines of Alberta and Saskatchewan followed that same year. But it took several more decades to achieve the same right for all the women of Canada, with Quebec finally consenting in 1944.