Tens of thousands of people fled the disease and misery of the Irish potato famine in the 1800s and came to Canada sick and poor. In Montreal, three orders of nuns led by the Grey Nuns fed and cared for them, some of the sisters succumbing to disease themselves. An exhibition which chronicles the effort is now touring Montreal at the request of the The Montreal Irish Monument Park Foundation.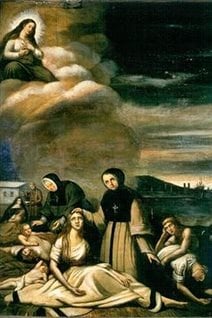 Irish immigrants as ballast
Those fleeing Ireland found it was cheapest to come to Canada. The United States had imposed a tax on immigrants and the voyage was very expensive. Canadian shippers offered cheap passage and essentially used Irish travellers as ballast on ships that otherwise would have returned empty from having delivered lumber to England.
The ships were not suitable for passengers and people had to bring their own, often, meagre provisions for the five-to-10 week crossing. Many were malnourished and already incubating disease like typhus and famine fever.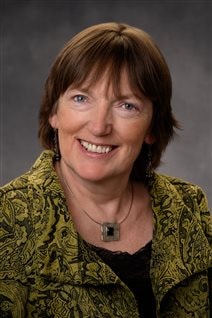 'What happened is remarkable'
Some 75,000 Irish arrived in Montreal in 1847 alone and over 6,000 of them died. "What happened is remarkable," says Christine Kinealy, director of Ireland's Great Hunger Institute at Quinnipiac University in Connecticut, U.S. and co-curator of the exhibit.
"A number of Catholic religious orders led by three groups of nuns asked permission from the bishop if they could establish fever sheds and establish them near the dockside, so away from the main community.
"They were given permission and the nuns, led by the Grey Nuns opened 22 fever sheds to look after the poor immigrants. We don't know how many lives precisely were saved, but we can only imagine thousands were saved," says Kinealy.
Listen
Citizens, afraid of catching diseases, rioted but the trouble was quelled by Mayor John Mills, who approved the sheds, nursed the ill himself, caught typhus and died of it.
Meticulous French records translated
The nuns continued to care for survivors, helping them until they got established and finding homes for more than 1,500 orphaned children. They documented everything meticulously in French. Several documents have been translated and are part of the exhibition along with many artefacts.
One relates the story of a woman named Rose who was thought to be dead and whose children were sent for adoption. Rose survived and found two of them, but not the third. One day at mass, a child rolled a marble toward her and she turned out to be the long-lost daughter.
Suffering and compassion
"It's a very human story," says Kinealy. "There are also within the archives lists of the orphans who were left. And when you see their youth and their conditions, again it's very, very moving…
"You get a sense of the history but also of the suffering of the Irish immigrants and of the compassion of the sisters."